Influential health technology in 2017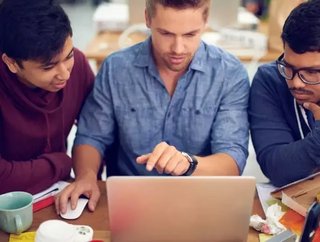 The implementation of healthcare-tech has risen on a global scale. Ageing populations, rising healthcare costs, amongst the uncertainty surrounding the...
The implementation of healthcare-tech has risen on a global scale. Ageing populations, rising healthcare costs, amongst the uncertainty surrounding the importation and exportation of medicines within the EU, on top of the complexities surrounding the US healthcare system have created a number of challenges.
Recently, the Food and Drug Administration (FDA) has announced that it has released three policy documents to support the growth of the digital health sector and the development of new, innovative tools to support the healthcare sector. 
We take a look at some of the technologies which have made a significant impact this year and will continue to support the industry in 2018.
Health wearables
Despite dipping in popularity earlier in the year, the health wearables market continues to grow apace in order to tackle rising healthcare costs. It has been predicted that the global wearable medical devices market is set to grow at a CAGR of approximately 17.4%, reaching $23.8bn by 2025. 
Technology is becoming smarter, faster, and catered to the individual, where users can monitor how far they run, their ongoing sleep patterns, heart rate, blood sugar levels and much more through innovative wearables, putting users back in control in the daily management of their health needs in order to monitor long-term health conditions.
Technology giants continue to invest in the development of new healthcare technologies. Apple's recent release of AliveCor's FDA-cleared technology, the KardiaBand, will see Apple Watch users become further supported, especially those with cardiac conditions. Such data can then also be shared with medical professionals, and provide alerts to any possible deterioration in health.
Other renowned companies, such as Fitbit, also continue to contribute to this significant market growth by partnering with leading companies, such as Dexcom, in the manufacturing of new technologies to support the management of long-term conditions, such as diabetes.
Blockchain and cloud technology
The increase in patient data and implementation of enhanced analytics has seen the growth of AI and machine learning capabilities. Additionally, the need to centralise data into one key platform has seen the rise of cloud and blockchain technologies across the entire healthcare industry, enabling businesses to gain the ability to scale in alignment with business growth.
The trend has also seen the ability for increased collaboration, informed decision making and an overall improvement in the patient experience within facilities of acute patient care. The use of AI will also reduce the repetitive work undertaken by physicians and enable them to place increased focus back on patients.
One such example is Samsung Seoul Hospital, which has partnered with Microsoft Korea to build a new AI cloud medical precision system. The creation of a deep learning system will enable the hospital to develop a new infrastructure and guarantee exceptional training for all staff in the implementation of new healthcare models.
Additionally, Chronicled, Inc. and The LinkLab LLC have announced the creation of The MediLedger Project. The joint venture will support the development of blockchain solutions within the pharmaceutical industry and demonstrate compliance with the Drug Supply Chain Security Act (DSCSA) through utilising innovative capabilities found with blockchain technology to track and trace prescription medicines.  
Related stories
Electronic Health Records
Following on from blockchain and cloud technologies, the implementation of Electronic Health Records (EHRs) is set to enhance collaboration with healthcare providers and ensure all patient information is placed on one centralised platform.
Although this will support the sharing of information between organisations, certain countries have seen a slow uptake or a certain resistance to adopting EHRs. Singapore, for example, has seen a minimal uptake of EHRs, leading to fragmented care if patients move from public to private health care treatment, leading to significant gaps in patient records.
However, this has been seen as a complex challenge within certain countries. Singapore has seen a minimal uptake of utilising EHR's. consequently, the Ministry of Health in Singapore will aim to pass legislation early next year through a Healthcare Services Bill to make it compulsory for both public and private healthcare providers to contribute to the National Electronic Health Record (NEHR) system.
Virtual and augmented reality (VR/AR)
A recent report by MarketandMarkets, "Augmented and Virtual Reality in Healthcare Market has highlighted that the use of these technologies will grow from $769.2mn in 2017, to a staggering $4,997.9mn by 2023, at a CAGR of 36.6% between 2017 and 2023.
The increase in connected devices and investment in both AR and VR will see the healthcare sector drive down rising healthcare costs and deliver personalised patient care, guaranteeing a higher quality of life for those with long-term conditions.
Furthermore, it will support the training of medical professionals and support surgeons in performing complex surgeries.
Mobile applications
The use of mobile applications within the healthcare sector has grown exponentially, particularly in the wake of growing waiting times for patients to see a doctor. With patients using google as a frequent 'go to' in order to self-diagnose, the tech giant has created a tool to support those who suffer with depression, but health providers are aware of the growing role tech will need to play in the future of healthcare.
The UK National Health Service (NHS) has since launched a pilot, 24-hour GP consultation service in Fulham and Hammersmith, where patients can speak with a medical professional via video link and discuss any causes of concern.
However, this technology is already widespread in Asia and the UAE. Digital health start-ups Alodokter and MyMedicNow work to provide exceptional patient support, connecting patients with medical professionals through mobile, Utilising AI and real-doctor interaction, patients utilising Alodokter are able to access their data through the mobile app, book appointments and discuss with a medical professional any issues. Over 6000 medical professionals are listed on MyMedicNow.
Tech giants, such as WhatsApp have also supported the growth of other digital health apps, such as 1mg. Downloaded by over nine million citizens, it enables individuals to gain access to drugs through a digital database, that looks almost similar to Amazon and sources drugs at more cost-effective prices.
Drones
The implementation of drones has made a huge impact of a multitude of industries – healthcare in particular. With the ability to fly for extended periods of time, the industry has looked at ways in which drones can support the delivery of life-saving supplies for those in rural locations and support the development of emergency care.
Located in San Francisco, Zipline has been responsible for the development of the world's first drone blood delivery system. First implemented in Rwanda, the technology has been so successful, it is set to be rolled out across Africa, with the first region being Tanzania.
The UK is now looking at implementing the technology within its digital health transformation in order to support emergency services in areas of high congestion. However, this will be put through further scrutiny with the establishment of a new safety bill, which will