Infor launches Coleman AI for Healthcare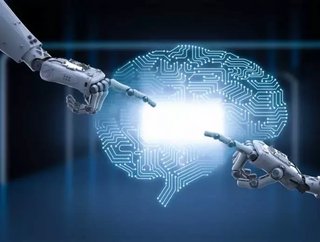 Building software for specific industries in the cloud, Infor's Health solutions are utilised by over 5,000 hospital and outpatient providers, health...
Building software for specific industries in the cloud, Infor's Health solutions are utilised by over 5,000 hospital and outpatient providers, health plans and medical device companies, driving best patient outcomes and addressing complex challenges to help people and technology work better together.
Serving the six largest US integrated health systems, Infor solutions improve operational efficiency and facilitate the highly transactional relationships across health plans, providers, brokers, and members.
The company's new AI platform, Infor Coleman, has been built for business users, and is the first set of AI applications for healthcare which will enable organisations to increase efficiency and quality outcomes whilst maximising human work potential.
The technology can support the execution of everyday tasks, recommend next best sales offers, or even predict maintenance issues and adjust production schedules accordingly.
"The impact artificial intelligence will have on the healthcare industry is immeasurable," said Mark Weber, Senior Vice President at Infor Healthcare.
See also
"The vast data sets from Infor CloudSuite Healthcare and Infor CloudSuite HCM, coupled with deep machine learning capabilities enable Coleman to provide powerful artificial intelligence augmenting human workers to increase the quality of healthcare outcomes at an organisation while improving bottom line results for healthcare providers."
The software platform also incorporates a comprehensive suite of business solutions purpose-built for healthcare, including finance, planning, supply chain, human capital, asset management, relationship management, and clinical interoperability. Such applications will further expand its robust capabilities of Infor CloudSuite Healthcare, and include Coleman for Benchmarking, Coleman for HCM Self-Service, and Coleman for Embedded Learning.
Coleman for Benchmarking – This application will leverage clinical, operational, and population data to reveal insights derived by identifying the relevant drivers of deviations from optimal practice. This will help to support the goals of value-based care by determining opportunities to improve both the cost and quality of care.
Coleman for Embedded Learning – Infor will combine the power of Coleman and Infor Learning Management to deliver an impactful embedded learning capability which directly sources the embedded learning content library and intuitively recommends relevant information on demand within any connected Infor application. Ultimately, the platform will provide the most impactful embedded learning content for its users before they ask for it.  This will reduce training costs and time away from work, along with improving learning retention through immediate re-enforcement by doing.
Coleman for HCM Self Service – This new application will provide conversational user experiences through text, voice, or image recognition to provide information and execute routine tasks from virtually anywhere.  Powered by Amazon Lex, organisations can lower the administrative burden of care-givers allowing, them more time to spend with patients, and reduce overhead costs.