Innovative technology impacting healthcare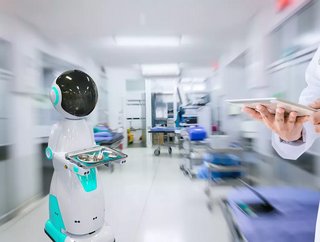 Antonio Espingardeiro, IEEE member and software and robotics expert, explores the latest innovative technology impacting healthcare
In recent years, sophisticated technologies, such as artificial intelligence (AI) and machine learning (ML), have been invaluable resources throughout a growing number of industries. The healthcare sector is set to significantly grow when it comes to the adoption of medical technology for diagnosis, monitoring, or treatment of diseases and conditions. In fact, research shows that the total medical technology revenue is expected to be nearly 600 billion dollars globally by 20241.
Medical equipment with embedded AI is hugely beneficial within the healthcare sector, as it can perform image recognition and natural language processing (NLP). An example of this can be seen with Chatbots, which assist professionals by helping them to better understand a patient's mental and physical conditions. The bots collect information about conditions and forward these cases to medical professionals. This kind of technology has opened a door for the sector, by enabling initial diagnostics to take place at a distance, in a safe way for both patients and health professionals.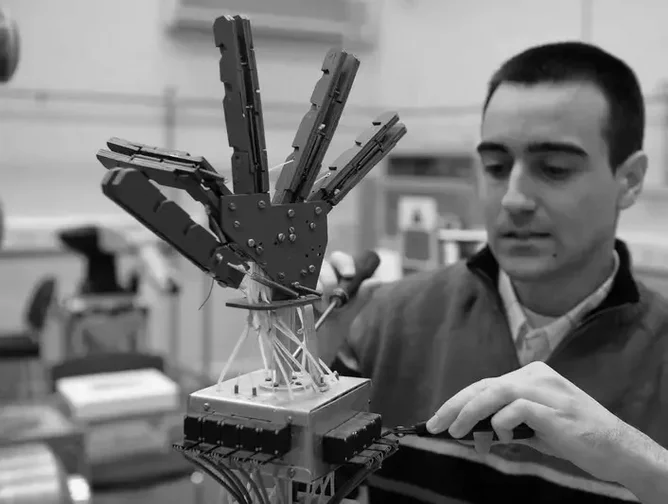 Robotic automation in hospitals
There are many hospitals throughout the UK which run on a 24-hour infrastructure with constant patient care. Therefore, these institutions often require advanced machinery, such as ventilators, MRI scanners, water pumps, surgical devices, generators, and computers. A lot of this usually has modern software embedded, with automation included. Automation goes hand in hand with efficiency, which is paramount for healthcare professionals – especially when short staffed. 
The implementation of robotics in a hospital environment is a relatively new innovation, which has rapidly increased over the last decade. AI robots, such as robotic medication dispensers, are incredibly helpful for surgeons undergoing operations. This is another example of intelligent automation, as it provides doctors with a patient's required medication at the time of need, while managing stocks and placing new medication orders when required. The use of robots for surgeries demonstrates huge potential for the industry, as it ensures healthcare professionals are assisted when performing life changing operations. 
As technologies, such as AI and ML, are further utilised within healthcare, it is likely that initiatives, including the use of tele-robotics, will become common practice throughout a growing number of hospital institutions. Tele-robotics host a variety of benefits, providing healthcare workers with the opportunity to connect to hospitals remotely, in case they become infected. By using the embedded video conferencing available in the equipment, they can check in with their patients as and when they see fit.
An evolving industry
Due to its colossal size, there is a constant stream of technological innovation pumped into the healthcare sector. That being said, there are still major developments to come. Naturally, not everyone is in favour of machines becoming more relied upon, and it is still to be understood as to whether machines will ever fully understand the context of a human patient's needs.  
Going forward, we can expect the healthcare industry to continue utilising innovative technologies and robotic equipment, which will eventually lower costs and give other institutions better access to the technical devices and tools available. Advanced technology, such as AI and telehealth platforms, have been driving the digital transformation needed in healthcare throughout this unfamiliar time.