Intelligent Fingerprinting secures further US funding for its revolutionary drug screening technology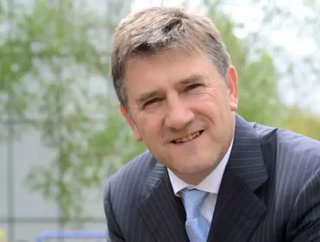 Written by Jennifer Denby The funding boost will be used to support the final stages in the development of the companys non-invasive drug screening te...
Written by Jennifer Denby
The funding boost will be used to support the final stages in the development of the company's non-invasive drug screening technology, which uses the unique Intelligent FingerprintingTM analysis technique to screen for multiple drugs of abuse and provides results in less than ten minutes.Today's announcement follows an earlier investment of £2 million from US backers in 2012. In the past 15 months Intelligent Fingerprinting has also secured almost £700,000 in government-funded grants. Dr Jerry Walker, CEO of Intelligent Fingerprinting, said the latest funding comes at an exciting stage as the product nears commercial launch. "This additional funding is fantastic news as we enter the final phases of development.
Allowing us to accelerate the device's introduction to the global market, the investment will be used as working capital to fund late stage product development and to support investment in manufacturing," Dr Walker explained. "The ongoing support from investors validates our assertion that we have a technology with massive potential," he continued.
Non-invasive and easy-to-use, Intelligent Fingerprinting's drug screening device eliminates the need for the specialist collection arrangements and biohazard disposal facilities associated with conventional drug testing methods involving blood, urine or saliva samples. The new technology is expected to revolutionise drug testing globally in many sectors including criminal justice, drug rehabilitation and the workplace. Dr Walker added: "We're very encouraged by the continuing financial support from investors here and in the USA. They're clearly as excited as we are about the immense potential of our ground-breaking technology."
The global market for drug screening was recently estimated to reach $2.6 billion in 2014, growing at ~5% per year (BCC Research LLC), with the US alone accounting for more than 50% of the global drug testing market.In 2012 the company granted North American marketing and distribution rights in the criminal justice sector to Texas-based company Smart Start Inc.The device is expected to go into pilot production in 2014. www.intelligentfingerprinting.com
For media information please contact Jennifer Denby at Tribe PR:
Email: [email protected] Tel: +44 (0)1603 417722
About Intelligent Fingerprinting
Intelligent Fingerprinting specializes in the development of non-invasive diagnostic screening technology for fast and convenient point-of-care testing. World's First Handheld Fingerprint Drug-Screening Device. The company has designed the world's first handheld fingerprint drug-testing device, which is expected to go into pilot production in 2014. Requiring only a single fingerprint sample to screen for commonly abused groups of drugs, this compact and portable device provides results in ten minutes. Drug Screening From a Single Fingerprint
The company's ground-breaking diagnostic technique detects drug use by analyzing chemicals (known as metabolites) contained in the minute traces of sweat found in a fingerprint. Metabolites are chemicals produced by the body as a result of normal metabolic processes. They can be used to identify the substances a person has ingested, inhaled or injected. Because the technique detects the drug metabolites rather than the drugs themselves, a positive result proves that the person being screened has taken the drug and not simply touched a contaminated surface.
The device captures a detailed image of the fingerprint during analysis. If required, this image can be used to confirm personal identity in relation to the test result, ruling out false positives due to sample mix ups.
Global Opportunities Across Many Market Sectors
Intelligent Fingerprinting has attracted worldwide interest in its technology for a wide range of drug-screening applications including criminal justice, drug rehabilitation, prisons and the workplace. The technique has potential for many other uses including healthcare diagnostics and homeland securityapplications.