"It's elementary, my dear Watson" – IBM's big leap into shaping future's Health Care and Cancer Treatment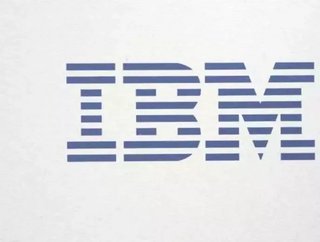 We all fear that AI will, eventually, take our jobs. The truth is that it is already happening and theres nothing we can do about it, besides adapt and...
We all fear that AI will, eventually, take our jobs. The truth is that it is already happening and there's nothing we can do about it, besides adapt and see, not only the good, but the excellence in it. Sure it will require some scrambling around and shifts in the socio-economic aspect of world's population, however, we stand to reap wonderful benefits, only before imagined and seen in syfy stories.
For IBM, it all started with Deep Blue's victory in a chess match, played against the genius of Garry Gasparov, back in 1997. After that, still in search of new challenges, IBM was set to develop its new system, "Watson". Named after IBM's first CEO and industrialist, Thomas J. Watson, the artificial intelligence system was specially created - believe it or not - to answer questions on the quiz show, Jeopardy!
Today, IBM has come a long way, having their artificial intelligence system delving into the Health Care sector and, undoubtedly, changing forever how the sector would perform its services, covering all spectrums from management to treatment, and all there is in between. Watson's natural language, hypothesis generation, and evidence-based learning capabilities are being investigated to see how it may contribute to clinical decision support systems for use by medical professionals.
Early this year, we saw  in the news that 34 workers at Fukoku Mutual Life Insurance, a privately owned company, founded in 1923, headquartered in Tokyo, Japan, would be substituted for an artificial intelligence system, which could save the company, roughly, $1.1 million per year on employees' salaries. It would take only two years for a total recovery of the initial investment and of its maintenance costs. Not at all, a bad return, considering that the company would spend about $1.7 million (200 million yen) to install the system.
Although, Fukoku Mutual Life Insurance was not the first one, to implement this system.
In February 2013, IBM announced that Watson software system's first commercial application would be utilized in managing decisions in lung cancer treatment at Memorial Sloan Kettering Cancer Center, New York City, in conjunction with health insurance company WellPoint, employing the system's data crunching capability to help suggest treatment options to physicians. It's believed that that 90% of nurses in the field who use Watson, now follow its guidance.
IBM's Watson Explorer is a cognitive search and content analysis platform that provides access to insights from all relevant data. With the goal of enabling the increase of business performance and growth, Watson searches and analyzes structured, unstructured, internal, external and public content to uncover trends and patterns that improve decision-making, customer service and ROI.
But it isn't all about money. IBM created a system that is able to leverage built-in machine learning, natural language processing and next-gen APIs to unlock hidden value in all data, permitting a secure 360-degree view of patients, in context, to deliver superior experiences.
Fukoku Mutual Life Insurance expects to speed up compensation payout analysis via analyzing claims and medical record, increasing its productivity by 30%. The company was encouraged by its use of a similar IBM Technology to analyze customer's voices during complaints, where the software takes the costumer's words and coverts those to text, and analyses whether those words were positive or negative, as a mean to understand when costumers get frustrated with automated systems.
Now, as for the Memorial Sloan Kettering Cancer Center, a team of its physicians and analysts has been "training" IBM's Watson for more than a year to develop a tool that can help medical professionals choose the best treatment plans for individual cancer patients.
And that's the concept of Watson Oncology, "a cognitive computing system designed to support the broader oncology community of physicians as they consider treatment options with their patients. Memorial Sloan Kettering clinicians and analysts are partnering with IBM to train Watson Oncology to interpret cancer patients' clinical information and identify individualized, evidence-based treatment options that leverage our specialists' decades of experience and research."
"As Watson Oncology's teacher, we are advancing our mission by creating a powerful resource that will help inform treatment decisions for those who may not have access to a specialty center like MSK. With Watson Oncology, we believe we can decrease the amount of time it takes for the latest research and evidence to influence clinical practice across the broader oncology community, help physicians synthesize available information, and improve patient care" , says the hospital. And so, it goes on continuing, "Each year we care for more than 130,000 people with cancer, contribute to premier oncology organizations, and lead groundbreaking clinical trials. Our subspecialized oncologists are applying their unique expertise — integrating the latest published research with decades of longitudinal data into clinical practice — to teach Watson Oncology."
"IBM Watson is defining the field of cognitive computing", concludes the Cancer Center, "Its core capabilities — reading natural language, evaluating cases with evolving machine-learned models, and rapidly processing large volumes of data — are being leveraged to help address some of the challenges facing oncologists today."
IBM has also sent Watson to over 30 hospitals around the globe, including, to MD Anderson Cancer Center, to Maine Center for Cancer Medicine, to Westmed Medical Group in New York, to Manipal Hospitals (a leading hospital chain in India) and to the Cleveland Clinic Lerner College of Medicine of Case Western Reserve University. "Cleveland Clinic's collaboration with IBM is exciting because it offers us the opportunity to teach Watson to 'think' in ways that have the potential to make it a powerful tool in medicine," once said C. Martin Harris, MD, former chief information officer of Cleveland Clinic.
According to IBM, the target is to increase its health expertise and assist medical professionals in treating patients, "The goal is to have computers start to interact in natural human terms across a range of applications and processes, understanding the questions that humans ask and providing answers that humans can understand and justify."
 We have already witnessed a huge level of mutations within the job market as a result of automation, not only in the manufacturing sector, but also accross all other sectors, with this new dark shadow that seems to hang over all of us, over our future. And that is, AI.
But, is Artificial Intelligence really this big bad boy, this evil force that will, suddenly, take away our jobs and destroy our lives, or is it more of a blissful bright light in our future, helping human kind guide itself to a better intertwined organism, in a much healthier and productive common environment? Indeed, this conversation could take enormous and never ending proportions, however, this isn't the point here. The idea is to collect and interpret scattered information and, at the same time, allow instantaneously and borderless interconnectivity with professionals all around, despite of distance and time, giving us a better chance of survival.
Coincidence or not, IBM (IBM) shares reached its all time's high on the New York Stock Exchange (NYSE), from November 2010 to March 2013, increasing its share value in almost 50%, during this three years period.
Of course, we would need to finalize with a simple analogy reffering to the good ol' Sherlock Holmes and his loyal friend and advisor, Watson. As William Louis DeAndrea, an American mystery writer and columnist mentioned once before about Sir Arthur Conan Doyle's work, "Watson also serves the important function of catalyst for Holmes's mental processes... From the writer's point of view, Doyle knew the importance of having someone to whom the detective can make enigmatic remarks, a consciousness that's privy to facts in the case without being in on the conclusions drawn from them until the proper time. Any character who performs these functions in a mystery story has come to be known as a 'Watson'." Not to mention that, Doyle's Watson was, in fact, a Doctor.