Johnson & Johnson fined $2.2 billion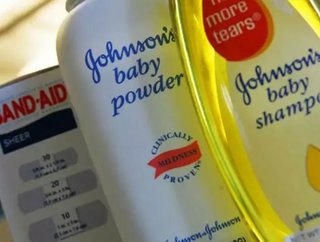 Written by Alyssa Clark The Justice Department announced this morning that Johnson & Johnson will pay more than $2.2 billion in fines due to its u...
Written by Alyssa Clark
The Justice Department announced this morning that Johnson & Johnson will pay more than $2.2 billion in fines due to its use of misrepresented drugs and utilization of "kickbacks" in company sales. Johnson & Johnson has been a industry figurehead for personal health and overall healthcare needs in the industry, and this kind of public criticism has come as a shock to the public who use their products on an everyday basis.
This fraud settlement will go down as one of the largest healthcare-related fraud settlements in US history, the department stated, "J&J's criminal and civil fine covers allegations the company promoted Risperdal and other prescription drugs for uses not approved as safe and effective by the Food and Drug Administration(FDA)".
Investigations into the legitimacy of the claims made against Johnson & Johnson had unfortunate repercussions. It became apparent that not only was Johnson & Johnson paying "kickbacks" to those using the favored, non FDA-recommended drugs, but J&J was actually persuading physicians and pharmacists to prescribe and promote those drugs as well.
"This global settlement resolves multiple investigations involving the antipsychotic drugs Risperdal and Invega -- as well as the heart drug Natrecor and other Johnson & Johnson products", Attorney General Eric Holder said in a statement.
"The settlement also addresses allegations of conduct that recklessly put at risk the health of some of the most vulnerable members of our society -- including young children, the elderly, and the disabled".
The $2.2 billion settlement was broken down into $485 million in criminal fines and forfeiture, along with a whopping $1.72 billion in civil settlements with the federal government and states. Government authorities ascertained that J&J's Janssen Pharmaceutical unit had promoted Risperdal for treating psychological and psychiotic disorders. Using and promoting this non-FDA approved drug endangered the lives of those searching treatment for their psychotic symptoms and associated behavioral disturbances.
Even with submitting a guilty plea, the Janssen unit alone will pay a total of $400 million, which comprises of a criminal fine of &334 million and a forfeiture of $66 million, from the overall $2.2 billion owed.
About the Author
Alyssa Clark is the Editor of Healthcare Global