Johnson & Johnson partners with lung health startup Optellum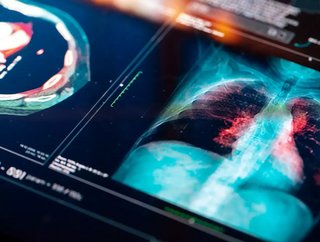 UK startup Optellum has partnered with Johnson & Johnson to improve lung cancer survival rates
Optellum, a UK-based startup that uses AI to detect lung cancer, has partnered with Johnson & Johnson's Lung Cancer Initiative. 
Through the collaboration, Optellum will expand its reach, with the aim of increasing lung cancer survival rates through early intervention and prevention.
Lung cancer is the most common type of cancer, causing around 1.8 million people deaths around the world each year. Most patients aren't diagnosed until the cancer is advanced, leading to a five-year survival rate of only 20%.
Optellum's commercial software, Virtual Nodule Clinic, has an AI-powered digital biomarker based on neural networks and imaging analytics. It identifies and tracks at-risk patients, and assigns a Lung Cancer Prediction score to lesions on the lungs detected in CT scans that could be cancerous. 
In clinical trials, all pulmonologists and radiologists showed a statistically significant improvement in their diagnostic accuracy and consistency, and made more efficient clinical management decisions.
Optellum is now also exploring solutions to apply the same technology platform to other deadly diseases affecting the lungs such as interstitial lung disease and COPD.
The software was approved by the FDA in March this year, and the partnership with Johnson & Johnson will facilitate its rollout in hospitals across the US. After this there are plans to make it available in select Asia-Pacific and European markets. 
The Lung Cancer Initiative was launched by Johnson & Johnson in 2018, with the aim of working with partners around the world to find better ways to screen, detect and prevent lung cancer. 
"This collaboration is a significant milestone for Optellum" Václav Potěšil, PhD, founder and CEO of Optellum said. "It brings us one step closer to Optellum's vision of redefining early lung cancer treatment by helping every clinician, in every hospital to make the right decisions and provide their patients the best chance to fight back."