Jorge Espanha appointed General Manager of Oxitec do Brasil - ´New Leadership Agaisnt Zika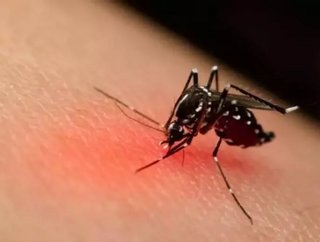 Oxitec Ltd. announced the appointment of Jorge España as general director of Oxitec do Brasil. Spain will oversee the Friendly™ Aedes imple...
Oxitec Ltd. announced the appointment of Jorge España as general director of Oxitec do Brasil. Spain will oversee the Friendly™ Aedes implementation programs - an innovative and sustainable vector control solution - in Brazil.
Hadyn Parry, CEO of Oxitec, stated, "We are delighted to welcome Jorge to the Oxitec team. Jorge's managerial experience in the life science sector and track record in marketing and driving growth will be an asset to the company as we continue to expand our operations in Brazil and beyond."
Mr. Espanha brings to Oxitec over 20 years of marketing, commercial and operational experience in local, regional and global markets including the United States, Europe and Latin America. Most recently he was General Manager at Merial for Brazil, Paraguay and Bolivia. In October 2016, for the second time in four years, he was recognized as one of the 100 most influential people in Brazilian Agribusiness by Dinheiro Rural Magazine.  Prior to Merial, Mr. Espanha held key roles at Zoetis, Pfizer Animal Health, and SmithKline Beecham having a significant growth record in the businesses he managed.  Mr. Espanha is also president of the Brazilian Association for Rural Marketing & Agribusiness (ABMR&A).
Mr. Espanha added, "It is an honour to be part of the Oxitec/Intrexon group.  Oxitec has the noble mission of helping Brazilian authorities prevent the spread of vectors that transmit serious diseases and implement new technologies in Brazil."

Friendly™ Aedes
In partnership with the City of Piracicaba (BR), Oxitec do Brasil is currently developing the Friendly™ Aedes project in the municipality, releasing its genetically modified mosquito in an area of %u200B%u200Babout 65,000 inhabitants with the objective of suppressing the population of the dengue transmitter, Zika , Chikungunya and Yellow Fever. In October 2016, the company inaugurated its first large-scale Friendly™ Aedes  factory in Piracicaba, with capacity to produce 60 million male mosquitoes per week. An opinion poll conducted in November showed that 92.8% of the city's population supports Oxitec's vector control solution.
Genetics
In the laboratory, thousands of Aedes aegypti eggs in 2002 received an injection containing synthetic DNA with genes. One of these genes produces a protein that prevents the mosquito from reaching adulthood if it does not receive an antidote. The other gene produces a protein that causes the mosquito to glow under a microscope-specific light. These mosquitoes, with the additional genes, were then selected in the larval phase based on the brightness presented under the microscope and crossed between them to obtain the Friendly™ Aedes .After this phase, Friendly™ Aedes .Began to be reproduced in the laboratory and since then all his descendants carry the additional genes.
Regulation and results
Friendly™ Aedes Is released into the environment and crosses the wild females. Their offspring inherit the additional genes and die before reaching adulthood, decreasing the population of the next generations. Oxitec's solution is environmentally friendly, because Friendly™ Aedes. It does not reproduce with other species and does not perpetuate itself in the environment. In 2014, Friendly™ Aedes received commercial release of the National Technical Biosafety Commission (CTNBio). In April 2016, the National Agency of Sanitary Surveillance (Anvisa) announced that it will grant an analogue of Special Temporary Registry for Friendly™ Aedes. Oxitec's technology has already achieved positive results in five different locations, three of them in Brazil. Released in neighborhoods of Juazeiro (BA) and Jacobina (BA), Friendly™ Aedes were able to reduce by up to 99% the wild population of Aedes aegypti in the treated areas. In Piracicaba (SP), preliminary results showed an 82% reduction in wild larvae in the Friendly™ Aedes treated areas compared to the untreated area.
About Oxitec
Oxitec is a pioneer in the use of genetic engineering to control vectors and pests that spread diseases and destroys crops. It was founded in 2002 as a spin out of the University of Oxford (England).  Aedes aegypti OX513A produced by Oxitec is popularly called Friendly™ Aedes!. It has acquired the name because of its fight against the wild Aedes aegypti, dengue transmitter, Zika, chikungunya and yellow fever. Projects carried out in the state of São Paulo and Bahia, in Brazil, reduced the wild population of the mosquito by up to 99%. Every year, from 20% to 40% of world food production is lost due to insects. To combat them, farmers spend billions of dollars in pesticides. With this challenge in mind, Oxitec also develops insects to combat agricultural pests in a sustainable way. Oxitec is a subsidiary of Intrexon Corporation  (NYSE: XON), which engineers biology to help solve some of the world's biggest problems.