Kaiser's Blood Pressure Study Wins in the War Against High Blood Pressure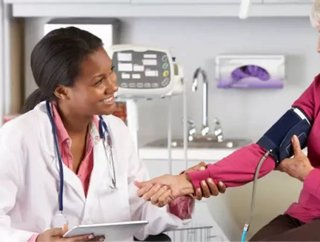 Written by Alyssa Clark A recent breakthrough in a Kaiser Permanente study on blood pressure control developed in 2001, has directly correlated with a...
Written by Alyssa Clark
A recent breakthrough in a Kaiser Permanente study on blood pressure control developed in 2001, has directly correlated with a drastic drop in heart attacks and strokes in Northern California, over the past 12 years of contestant study. In a study posted in the American Medical Association this past Tuesday, the success of this study gained national attention and proportion, now giving people hope that the terrible stress and heartache of blood pressure control is a problem that can actually be controlled.
The leader of the study, Marc Jaffe author of the high blood pressure study and head of the Kaiser northern California Cardiovascular Risk Reduction Program, is universally pleased with the success of the program and doesn't identify one factor as superseding any others. Some of the most influential aspects of the study was the use of a comprehensive registry of patients already having hypertension, with medical assistants visiting them for blood pressure measurement and utilizing single pills to deliver multiple drugs to them on a daily basis.
"I think the most important part is all of the parts," Jaffe said. "It's the team, and let's include the patient in that team as well. What we learned at Kaiser Permanente is that in order to really get very high rates of high blood pressure control you have to pay attention to it all of the time," Jaffe said. "The patient and the doctor and the whole care system have to be persistent and methodical." "Patients really liked it because it was shorter, more convenient and more affordable," Jaffe said. 
Since high blood pressure affects over 67 million people, that's one in three adults, the Center for Disease Control and Prevention reported that heart attacks induced by high blood pressure contributed or caused 348,000 deaths in the year 2009 alone. Over the study's time span two years and progresses have been labeled as significant towards the study's overall progress: such as in 2005, they began using one pill with two drugs (lisinopril and diuretic) which proved to be cost effective as well as easier to take for consumers.
The second positive was in 2007, the program began offering free follow-up visits for patients with medical assistants rather than doctors, to check blood pressure readings. This was extremely beneficial because patients did not have to pay expensive co pays, or bill insurance companies, while also having more flexible times to meet with corresponding medical assistants.
Georgianna Farren, chief medical officer of the Marin Community Clinic, said, "We have just begun a focus on hypertension in our clinic and started to create lists of patients with hypertension," Farren said. "I thought their results were outstanding. There is a lot to be learned here about how to improve blood pressure management for our patients.
About the Author
Alyssa Clark is the Editor of Healthcare Global