Kroll's Andreas Chrysostomou on the future of life sciences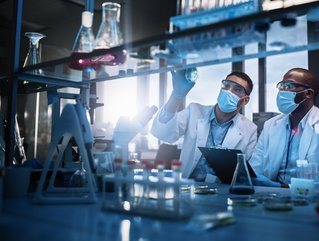 Andreas Chrysostomou, Kroll Global Industry Leader for Healthcare & Life Sciences (H&LS) Industry practice, on what the future holds for life sciences
Over the last few years, the healthcare industry has witnessed significant transformation. As the industry reacted to the challenges brought on by COVID-19, subsectors of healthcare, including life sciences, biotechnology, pharmaceuticals, healthcare providers and healthcare services such as contract research and manufacturing, as well as healthcare-IT, have all been subject to different trials and tribulations, as they have adapted and evolved to provide the necessary resources, responses and solutions to these issues.
"In the UK, investment over the pandemic saw pharmaceuticals, biotechnology and life sciences emerge as the top industry all throughout 2020, 2021 and well into Q2 2022 in terms of total market cap and as a % of the FTSE 100, according to Kroll's Industry Multiples in Europe report," says Andreas Chrysostomou, Kroll Global Industry Leader for Healthcare & Life Sciences (H&LS) Industry practice. "While global trading multiples overall are levelling out following a peak in Q4 2021, activity remains high with strong investment and residual activity from 2021 continued earlier this year. However, the stability of these subsectors is still shifting today, warranting vital discussion of their future trajectory and buoyancy."
Biotech in life sciences
"Biotech has flourished in recent years thanks to the high level of global investment into the sector to develop a COVID-19 vaccine," Chrysostomou continues. "Research published by the UK's BioIndustry Association (BIA) shows 2021 was the highest year on record for investments into UK biotech and life sciences companies, with £4.5bn raised in public and private financings (60% more than in 2020). Biotech in the UK also saw a 160% increase in average IPO size, considerably outperforming other sectors in growth rate."
This momentum has continued this year; however, towards the end of Q2, some companies have recently announced changes on expected earnings with economic downturns and the easing of pandemic anxieties.
"Several CEOs at the recent Biotech Trinity 2022 Conference adopted a cautious tenor and seem to be taking a "survival of the quickest" approach," continued Chrysostomou. "Furthermore, the higher cost of capital with rising inflation and interest rates is a source of additional pessimism for the industry. As a result, we have observed some slowing down during Q3 2022 and a decrease in trading and transaction multiples in comparison to those observed in Q1 and Q2 2022."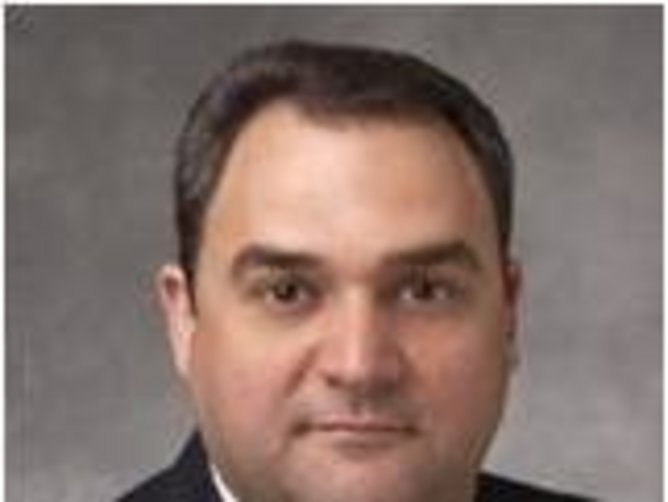 Andreas Chrysostomou, Managing Director and the Kroll Global Industry Leader for the Healthcare & Life Sciences (H&LS) Industry practice
Healthcare providers mental health
Healthcare providers' journey over the past few years has been more complex.
"In the wake of the pandemic, entities that provide medical care have suffered, modified and adapted. Larger more traditional healthcare providers have been under significant pressure over the past three years to provide the necessary services required to treat patients through the pandemic. In the U.S., where certain healthcare providers are publicly traded, we have observed consolidation and further interest and investment from private equity investors," said Chrysostomou. "Professionals in central healthcare systems experienced significant stress, burnout and post-traumatic stress disorder (PTSD) due to the overwhelming workloads they faced during the pandemic. Consequently, mental health and public health systems have had to evolve in recent years and there has been an influx of investment into the sector. Providers have particularly invested in technology and software in an attempt to recover from wage inflation and the labour shortage prompted by COVID-19. In fact, US$23.7bn was raised in healthtech funding in the first half of 2022, according to Dealroom figures. Big Tech players have also offered automated solutions to boost productivity in the sector."
The investment Chrysostomou now sees in the sector is, therefore, not only driving the necessary change and filling the gaps highlighted by the strain of the pandemic, but it is also serving to rebuild a sector that was on its knees.
"Whether high levels of investment is leading to recovery and growth, or just getting non-essential procedures back on schedule and working through the backlog, remains to be seen."
Healthcare service and contract development and manufacturing organisations (CDMO)
In the contract manufacturing sectors, industry multiple figures had been extremely high as the sector was essential to kick-starting vital development projects, move manufacturing capabilities closer to the markets served and streamline their supply chain.
"Pharmaceutical and biotech organisations continue to outsource production and services to other CDMO companies, with the market size increasing. However, the stability of these hubs is still shifting today, warranting discussion of their future trajectory and buoyancy," says Chrysostomou. "Companies have also begun to manufacture more locally to meet fixed supply chain issues and rising demands for medical devices, tests and PPE, at a time when international production has become less accessible. While there has been prominent activity from local private equity companies in buying contract manufacturing businesses, and strategic M&A in the sector continues, it is apparent that the original excitement for investing in contract manufacturing businesses is levelling out. The relatively high transaction multiples paid for these companies throughout 2021 and at least through Q1 2022 are now a few turns or more lower by Q3 2022."
In the current market, it is difficult to predict the future of these industries, just as much as it is for any other.
"In the UK, the Bank of England has raised interest rates to 3.5% at the point of writing, and in the U.S., the Fed recently announced its sixth consecutive rate rise (and they are not done yet) to bring the federal funds rate to between 3.75% and 4%. It's the same story for many other economies," said Chrysostomou. "This, paired with surging inflation rates and the ongoing impact from Russia's war on Ukraine, has no doubt led healthcare sectors around the world to enter a precarious period.
"Biotech and healthcare providers have some sense of security in their positions as society will always need and prioritise treatment regardless of inflation or cost of living. Some regions also show more stability than others, for example, UK healthcare providers are mainly controlled by the government and are therefore more stable than those in the U.S., which has seen significant activity from a transactions standpoint. That said, biotech faces its own challenges with diminished levels of IPOs and capital becoming increasingly unavailable."
Life sciences, pharmaceuticals, biotech, healthcare providers and contract manufacturing have clearly adapted in recent years, and will need to continue this agile approach moving forward. "Biotech hubs and contract manufacturing survived and escalated in the wake of COVID-19, yet their future solidity is increasingly threatened by external factors. Healthcare providers, too, have shifted and are slowly working towards recovery. 2023 will see more changes and—hopefully—growth in the healthcare sector as it is viewed as a safe harbour by investors in challenging economic conditions."