Is Lap Band Surgery Worth The Weight?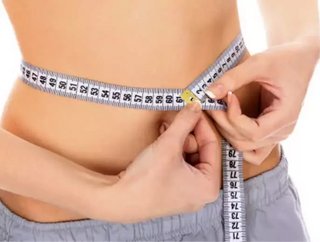 Follow @HealthCareG Written by Adam Groff Laparoscopic adjustable gastric banding surgery, or lap band surgery, has an equal amount of support as well...
Written by Adam Groff 
Laparoscopic adjustable gastric banding surgery, or lap band surgery, has an equal amount of support as well as opposition. And, because it's one of the most popular forms of weight loss surgery next to gastric bypass, it gets a lot of attention.
READ THE APRIL EDITION OF HEALTHCARE GLOBAL HERE
So, what exactly are people saying about the surgery and should there be any cause for concern?
Pros
The benefits of lap band surgery cannot be ignored. In terms of the potential for weight loss, most patients who undergo the surgery cut their weight by 30 to 40 percent on average. And, many patients experience losses of up to half their body weight or more.
Because lap band surgery can be reversed and it's considered one of the less invasive weight loss surgeries, it's also thought of as less risky. In addition, the lap band can be adjusted any number of times without any further surgery.
It's important to keep in mind that not all surgery results are the same from one individual to the next. A patient's body mass index, health, and age all factor into the surgery's weight loss potential.
Cons
A surgery's drawbacks should always carry more importance than its benefits. This is especially true with weight loss surgeries. Although a patient's stomach does not need to be cut or stapled with lap band surgery, complications can still arise.
First and foremost on the lap band con list is the ability for the band itself to slip or shift resulting in the puncturing of the stomach. This is unlikely, but cases have been reported. Likewise, infection and bleeding can occur on or around the location of the lap band.
As with any surgery, it's important to discuss the risks with a doctor.
Although a patient is ready for weight loss surgery, their body might not be. An estimated 1 and 1,500 patients die from lap band surgery, so the proper pre-surgery measures should be taken.
Read Related Articles In Healthcare Global
Statistics
According to the Alliance for Natural Health USA, 20 million obese adults meet the requirements for lap band surgery. Of those potential candidates, over 300,000 patients undergo lap band surgery each year.
And, although the main requirement for the surgery is that a patient have a body mass index of 35 to 40, the FDA just passed a law that allows the use of the device in less obese patients. This increases the candidate pool to roughly 15 million Americans.
Red Flags
With procedures costing as much as $20,000 and the lap band device ranging in the hundreds, lap band surgery is expensive. But, this doesn't mean an amazing lap band surgery deal will result in the best surgery.
Don't be fooled by the price tag. With more and more lap band doctors and surgery centers hitting the market, pricing is competitive. If the cost is too good to be true, then it probably means the doctor is less qualified or the lap band device used is inferior.
In addition, surgery centers that over-advertise and claim unbelievable success rates are usually more in it for the money than the patient. If a doctor cannot backup his or her surgical expertise or the surgery center has no reviews, it's best to keep searching.
As with any weight loss surgery, getting the doctor's vote and finding the right surgeon will always result in a healthier weight and a clean bill of health.
About The Author
Adam Groff is a freelance writer and creator of engaging content. He writes on a variety of topics including personal health,online reputation management, and the ins and outs of weight loss surgery.