Laser technology revolutionises gum disease treatments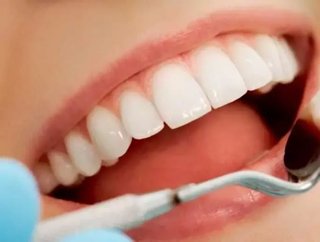 Written by Linda Dailey Paulson Gum disease is typically treated by dentists through an invasive and painful series of procedures. However, laser techn...
Written by Linda Dailey Paulson
Gum disease is typically treated by dentists through an invasive and painful series of procedures. However, laser technology promises to provide patients with a less painful alternative to conventional treatments.
The Laser Assisted New Attachment Procedure (LANAP), which uses the PerioLase MVP-7, claims to be "the first and only specific laser periodontal protocol to receive FDA clearance." It was originally approved by the U.S. Food and Drug Administration (FDA) for the treatment of gum disease in 2004 and was later approved for treatment of oral disease in Canada, Europe and the U.K.
Dentists Robert H. Gregg II and Delwin K. McCarthy devised the procedure to treat moderate to severe periodontitis in 1990. The treatment uses the PerioLase MVP-7, which is a variable pulsed Nd:YAG dental laser. The fibre, which is roughly as thick as three human hairs, is inserted between the tooth and the gum where it is selectively used to eliminate infection and disease without cutting. Once the roots of the teeth are completely clean of any tartar or plaque, a different laser setting is reportedly used to seal and stabilise the pocket in the gum.
LANAP is most often used for treating gingivitis and periodontitis by removing decay and infection from the gum. It can also be used to reshape gum tissue; more specifically, it can be used to restore tissue and ligaments.
The protocol was evaluated during a three-year period by Professor Raymond A. Yukna, DMD, MS, and coordinator of post-graduate periodontics at Louisiana State University, School of Dentistry, New Orleans. The various studies found the treatment resulted in the formation of new root surface coating or cementum and new periodontal ligament tissue, which was reportedly the result of stimulating existing stem cells. The complete findings were ultimately published in the Proceedings of the International Association of Dental Research Meeting in 2004.
"Dentists have been looking for ways to regenerate some of the tissues lost to gum infections and Laser-ANAP is an exciting and revolutionary treatment protocol showing microscopically that we can form a new root coating (cementum) and new connective tissue attachment (collagen)," reported Yukna. "Our consistent results suggest that the best possible type of healing can be obtained using the specific Laser-ANAP protocol. This presents a wonderful alternative to traditional surgery."
Proponents of the treatment say it is much more palatable for patients because it can be completed in a couple of brief sessions without cutting. The procedure is also able to preserve more healthy gum tissue with the added benefit of bone regeneration.
Another advantage for patients is a decreased risk of complications, which typically include sensitive teeth and receding gums. Dentists say that because patients are more at ease with this type of treatment – and because it is more cost effective – a patient will seek rather than avoid the care for gum disease he or she may need. Some studies have positively correlated the presence of periodontal disease to heart disease, diabetes and low birth weight in babies.
The LANAP procedure does not claim to completely cure gum disease. Proponents say it helps by eliminating both bacteria-infected tissue and various bacteria from the mouth. The teeth and gums can reportedly heal naturally once the bacterial infection is completely removed. However, the patient must adhere to preventive maintenance to eliminate the possibility of re-infection, which may include more frequent dental visits or adhering to a specific, preventative dental hygiene regime.
Dr Robert H. Gregg talks to the American Health Journal about the LANAP  procedure:
Linda Dailey Paulson is the head journalist for Sunray Laser Equipment. She has been covering the medical and technology industries for over 20 years.