Latest investments: Bachem, Noyo, Greenway Health & more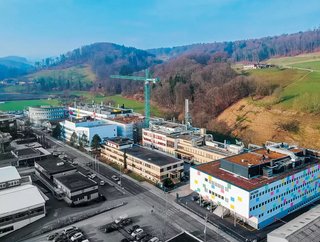 We round up the latest investments, partnerships and acquisitions in healthcare
Bachem and Novo Nordisk partner to find greener processes
Swiss biotech company Bachem is collaborating with Novo Nordisk, a Danish pharmaceutical company, on research to discover greener substitutes for some of the substances used in their processes. 
The substances the two organisations are seeking to replace are  hazardous and pose an environmental issue, and so the European Chemicals Agency (ECHA) intends to restrict their use. 
Bachem and Novo Nordisk's research aims to help them adapt current manufacturing technologies to reduce environmental impact and identify new opportunities for sustainable technologies, all of which can help reduce the harmful impacts of chemical processes. Studies so far have yielded substitutes that are much more ecologically friendly. 
Noyo and Guardian Life expand partnership
Insurance API platform Noyo is expanding its partnership with The Guardian Life Insurance Company of America. This will enable Guardian Life to increase the scale of benefits administration platforms with which it offers integrations, allowing customers to reduce errors, simplify complex processes, and save time.
Through connections to benefits administration platforms across the insurance sector, Guardian Life offers plan setup, eligibility updates, and access to provider directories, all in real time.
Greenway Health increases investment in EHR platforms
Health IT provider Greenway Health  is doubling its investment in its two core electronic health record (EHR) platforms, Intergy and Prime Suite, to better meet demand. 
New developments will include a number of client requested enhancements to  improve clinical workflows, reduce cognitive load, and improve patient care and outcomes. Specifically, the upgrades will include:
Streamlined navigation to reduce clicks and the technology burden within the practice
Modernised user interfaces with a responsive design for use across different devices 
Integrations with best-in-class industry innovation to improve patient outcomes
Optimisation to the back-end technology platforms to improve performance and responsiveness  
TestCard partners with Zava Online to expand into Europe
UK-based TestCard has partnered with European digital healthcare provider Zava Online to increasing access to its at-home UTI 'Test and Treat' service. 
TestCard turns a smartphone camera into a clinical grade scanner, which along with its postcard test kit provides immediate results and a treatment referral where indicated.
The Test and Treat service, in partnership with Zava, allows users to order a test from Zava's telemedicine platform with a consultation and a prescription delivered directly to patients' homes.
Tom Barltrop, Head of Zava UK, has said that the partnership will "benefit the millions of patients who use the Zava platform in the UK and Europe."