Latest investments: Unite Us, Carrot Health, RQM+ and more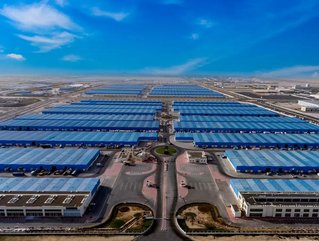 We round up the latest investments and acquisitions in healthcare technology
Unite Us buys Carrot Health
US-based health and social care technology company Unite Us has acquired Carrot Health, a leader in predictive analytics. 
The acquisition brings Carrot Health's national consumer and health data set, which powers over 500  predictive models focused on improving health outcomes for 250 million people, with Unite Us' interoperable end-to-end solution, which includes its flagship outcomes-focused care coordination platform,  and payments products to reimburse community-based organisations for their impact. 
By joining forces the companies aim to address health inequities and provide wraparound care. "Adding Carrot Health and its outstanding team to amplify our end-to-end solution combines the power of data analytics with our market-leading coordination platform and products" Dan Brillman, Co-founder and CEO of Unite Us said.
"With our networks that truly track outcomes and address social factors, we will immediately enable our combined partner base of community-based organisations, governments, payers, and providers to accelerate their impact together, leveraging advanced analytics that improve health for their populations and communities."
India's central government invests in Kerala's digital healthcare
India's central government is investing a total of ₹267.35 crore (around £26,265,200) in the state of Kerala to improve its healthcare infrastructure. 
The investment is being made under the country's Emergency COVID Response Package, and will fund telemedicine facilities, the establishment of children's ICUs in district hospitals, and continued efforts against the COVID-19 pandemic. 
Plans include building 'Centres of Excellence' for telemedicine in every district in the state. 
RQM+  announces investment from Linden Capital Partners
RQM+, the provider of regulatory and compliance consulting services for medical device and diagnostics manufacturers, has announced an investment from Linden Capital Partners, a Chicago-based healthcare private equity firm, to continue growing the business. 
Maria Fagan, CEO of RQM+, stated, "We are extremely proud of the business we have built at RQM+ and excited to partner with Linden to accelerate our growth and expand the breadth of services we can provide to our customers. We chose the Linden team as our partner for the next phase of our growth due to their exclusive focus on healthcare investing and shared vision for RQM+."
Linden is one of the largest dedicated healthcare private equity firms in the US. 
Himalaya Wellness to set up herbal pharmaceutical factory in Dubai Industrial City
Himalaya Wellness, part of pharma manufacturer the Himalaya Drug Company, is investing in a factory in Dubai Industrial City to produce herbal pharmaceuticals that will be sold in more than 100 countries. 
The company has signed an agreement to build a AED 120 million (nearly £24,000,000) state-of-the-art herbal pharmaceutical plant that will produce three billion tablets, 15 million syrup bottles, and three million units of ointment annually. 
The new facility is expected to create hundreds of specialised jobs at Dubai Industrial City. The proposed factory will sit on 760,000 square feet of prime land and will be the first of three facilities Himalaya will build at the site. The herbal pharmaceutical facility will be followed by dedicated units for personal care products and foods in the future. Commercial production will begin in the first quarter of 2024.