LinkedIn recognises two in demand UK healthcare start-ups in its annual list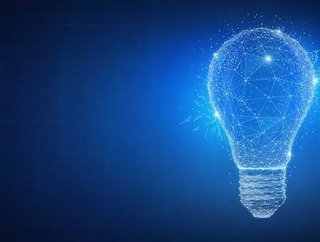 Utilised by an array of professionals in the corporate world, LinkedIn has become an essential platform for recruiters, job seekers and those who wish t...
Utilised by an array of professionals in the corporate world, LinkedIn has become an essential platform for recruiters, job seekers and those who wish to connect to those in a similar field.
The platform giant has recently released its take on the top 25 most innovative start-ups based in the United Kingdom, based on four objectives – employment growth, engagement, job interest and attracting talent. From computing and banking, to network security, we take a closer look at the top two healthcare companies which made the cut.
Babylon Health
As wait times to see a health professional continue to rise, technology is playing an increasingly vital part to tackle not only a growing global population, but increased demands on traditional health services, ongoing staff shortages and escalating healthcare costs.
In a bid to make healthcare accessible, affordable and high quality, Babylon Health has put the control back in a user's hands, where its membership base has grown to more than 1.4mn, spanning Europe, Asia and Africa.
Through the use of a smartphone app, users can speak to a medical professional in mere hours, not weeks. Harnessing artificial intelligence, a chatbot works to triage clinical symptoms and undertakes a health status assessment to ascertain whether a GP appointment is needed, or whether a user is in urgent need of clinical support.  
Launched in the UK, the company has partnered with Chinese giant Tencent to expand its international presence and provide services to Chinese citizens through popular social messaging platform, WeChat. Partnering with over 38,000 medical facilities in the country, the move will see both companies work to deliver personal health assessments, treatment advice and individual health records to those who utilise its services.
Additionally, Babylon's partnership with Korean giant, Samsung, has enabled the company to provide live video doctor appointments at all times, as well as manage and order prescriptions through its service 'Ask an Expert, powered by Babylon,' available for Samsung users.
See also
Back in the UK, Babylon has worked alongside the country's National Health Service (NHS), as well as private health company, Bupa in a bid to drive higher quality and lower healthcare costs.
Such is its success, the company is set to invest up to $100mn to hire 500 researchers, scientists, and engineers over the next year to develop the use of its AI technology to diversify its service portfolio, Business Insider has recently reported.
Medopad
Similarly, to Babylon Health, Medopad works alongside NHS Trusts, but also supports private health providers by unlocking valuable health data through machine learning and AI technology.
Additionally, the company has built strong partnerships with global players, such as Pfizer and Boston Scientific, as well as technology giants, Apple and Tencent.
Striving to improve patient care by empowering its users and supporting medical professionals, the company provides remote patient monitoring applications, mobile technology and advanced data analytics to deliver a highly personalised, efficient care experience, with operations in Europe and Asia.
Following the company's visit to China alongside UK Prime Minister, Theresa May, Medopad has also walked away with over £100mn in healthcare deals.
The company's recent acquisition of US start up, Sherbit will further cater towards its global expansion.