M Ventures' Noga Yerushalmi on the role of AI in healthcare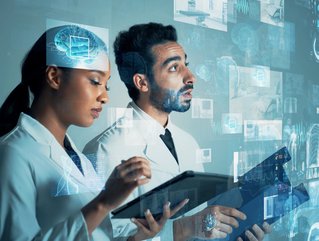 Noga Yerushalmi of M Ventures discusses the benefits of AI in modern healthcare and teaming up with pharma manufacturers AstraZeneca, Merck, Pfizer & Teva
In the healthcare sector, M Ventures is focused on investments in biotechnology – particularly on companies that aim to build products, platforms and technologies with the potential to advance patient outcomes.
As with all investments in the modern age, M Ventures seeks to become more sustainable by supporting new technologies, services and models that can enhance sustainability – either from the use of different materials or the use of digital technologies.
M Ventures is the corporate venture capital arm of pharmaceutical manufacturer Merck, which invests in ideas formed to drive innovation. Merck, also known as Merck KGaA Darmstadt Germany outside of the USA and Canada, may have been founded back in 1891, but it uses the most cutting-edge scientific methods to improve lives all over the world and design innovative health solutions that can prevent healthcare problems and treat diseases. Particularly in light of COVID-19, Merck is also looking at such potential problems in animals, as well as in people.
Noga Yerushalmi is the Investment Director at M Ventures, the venture capital arm of the Merck Group in Germany. She is based in Israel and her passion for healthcare started in high school.
"I had a very good biology teacher," she explains. "After military service, I did a BSc in biology."
Following that was a successful career across life sciences and business development, before Yerushalmi started at M Ventures in 2018, where she's involved with AION Labs, an innovation lab that was started by the Israeli Innovation Authority, an arm of the Ministry of Science. Candidates can apply to form a new startup at AION Labs' headquarters in Rehovot, Israel, with the chosen AION Labs startup team receiving sponsorship from industry partners.
"M Ventures joined forces with big pharma, so our partners are AstraZeneca, Merck, Pfizer and Teva," explains Yerushalmi. "It all starts with big pharma defining a challenge they think would be solved with AI tools. After candidates apply to bring solutions to the challenge, we select candidates that can answer it. Within a week of bootcamp, they sit together and try to come up with not just the solution, but a work plan and budget that can later be translated to a company that we will set up."
The end goal of AION Labs is to enable AI engines to change how pharma works today. "Pharma develops a lot of drugs, but there's attrition in the process," says Yerushalmi. "We want to make the process more efficient, shorter, and less expensive, for the benefit of farmers, but also patients and doctors across the healthcare sector."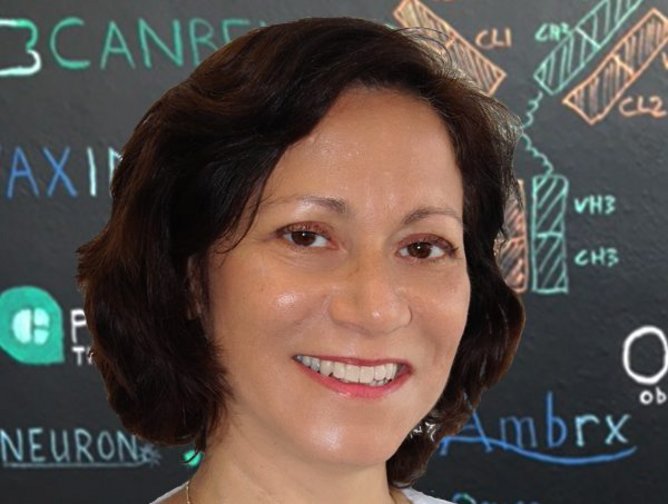 The broader role of AI in modern healthcare
In each industry, AI is undoubtedly taking over – completing mundane and even dangerous jobs, letting the human workforce enjoy a more satisfying work role. Yerushalmi believes that the more data that's collected, the better the prediction tools that the healthcare sector can work with.
"We need to understand the power of AI and make sure it's handled correctly," says Yerushalmi. "We need to understand that our predictions are still just models. Although the more data we have, the more we can trust our predictions, it's all still models – and everything needs validation eventually."
Yerushalmi feels that the biggest challenge facing AI-optimisation of antibodies and targeted therapies is simply managing it.
"AI tools will become better and better with the more data we have, so I think the challenge is how to handle the data," she says. "First, the data must be secure and anonymous, that's very important. Secondly, any company developing AI tools will face some work in order to standardise it and manage it. Data can be garbage as well as meaningful."
Pharmaceutical manufacturing teamwork
A big part of AION Labs are the partners who support the winning candidates, something which Yerushalmi is involved with.
"At the beginning, every pharmaceutical company thought they could lead the opportunity to establish the innovation lab," says Yerushalmi. "Eventually, we saw that the enthusiasm lay with those four pharmas: AstraZeneca, Merck, Pfizer and Teva."
But eventually, Teva pointed out that, rather than competing with one another, the four pharmas should join forces.
"Kudos to them," says Yerushalmi. "They brought us to the same table and we agreed to go to the tender together."
Before the tender, there were many discussions and meetings to be had.
"Once we'd won the tender, the challenge was to reach a shareholders' agreement. It was a lot of work, especially for the team in Israel," says Yerushalmi.
The COVID-19 pandemic brought home to Yerushalmi the importance of research and the hard work that goes into it.
"Throughout the pandemic, we understood the value of research. BioNTech and Pfizer were way ahead of the rest," shares Yerushalmi. "Unfortunately, we also saw a big gap between the benefits scientific work can bring to humanity and the kind of disbelief some people have in science."
To address this, Yerushalmi believes that society needs to do better in education, so that all people know that they can rely on science when it comes to preserving and maintaining health, and taking care of growing populations.
Over the next year, Merck is interested in increasing its foothold in Israel.
"Israel is known to be a place of innovation, talent, and technology," says Yerushalmi proudly. "Nothing is set yet, but we do plan to increase our visibility here."