Market trends show corporate acquisitions focused on anti-cancer technology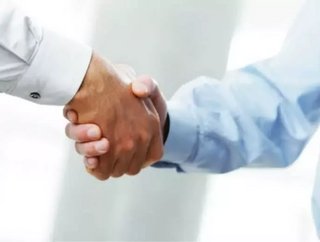 Written by Alyssa Clark With the economy struggling to get back on its feet, healthcare companies are not the only ones who are constantly on the look...
Written by Alyssa Clark
With the economy struggling to get back on its feet, healthcare companies are not the only ones who are constantly on the lookout for the "latest and greatest" upcoming start-ups to acquire, in order to better equip an organization's growing empire. The more expansive and extensive one's own company is, the greater the chances are for attracting investors, increasing public awareness and opening itself up to opportunities for monetary growth with increased product offerings.
Recently, the market has shown a dramatic turn towards acquisitions from some of healthcare's industry giants in purchasing anti-cancer drugs and research companies. This could mean that either there is an increasing demand for these anti-cancer products, or that this technology is becoming widely-produced; resulting in the fact that  those who are not producing their own cancer research, are scrambling to acquire companies who are so that they are not left in the dust if and when the market demands for anti-cancer treatments.
Norwegian cancer drug partner Algeta receives bid of $2.4 billion from the already multi-faceted company, Bayer. Bayer offered to pay the $2.4 billion for its partner who is responsible for producing a popular anti-prostate cancer treatment, even at its premium stock height. The company is still in negotiations and discussions about whether or not this offer will even be accepted, but mirrors this market trend being discussed almost exactly.
It remains apparent that Algeta understands how valuable their position is in today's market, allowing Bayer's bid to simmer while it decides what is best for the company's overall progress.
Algeta CFO Oystein Soug declined to comment on the level of the bid but told Reuters that his company is under no pressure to do a deal. "I think this company has great prospects on a standalone basis," he said in a telephone interview.
Asked if another company might be in a position to counter Bayer's offer, he said: "I would not exclude that opportunity, but of course that is not my call."
Other companies like Pfizer, Amgen and AstraZeneca have all invested or offered to invest in anti-cancer drugs, stretching the corporate budget to try to match this growing industry-wide trend. Amgen was another company who investigated this anti-cancer trend this year, specifically looking into buying Onyx earlier this year, making an offer for around $10.4 billion in cash. Pfizer also was not far behind, implementing and expanding its resources for breast cancer prevention drugs (Aromasin), which has proven to be a success for the company and its patients it serves.
The lack of a real solution to cancer coupled with the unfortunate unchanging numbers of those affected by cancer are causing healthcare companies to acquire these kind of technology, in order to best serve its patient base and increase its suite of services. By choosing to invest in and embrace this market trend, companies like Bayer, Pfizer and others ware setting themselves up for long-term success. It is important for any business model to flow with the tide of the market, rather than trying to wade against it and get swept away within the ever-rising level of customer demands.
About the Author
Alyssa Clark is the Editor of Healthcare Global