Merck: No to infertility stigma, yes to girl's education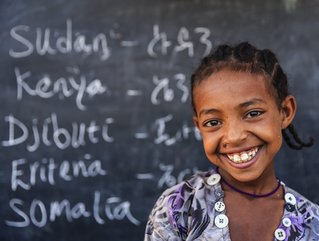 Africa's First Ladies and The Merck Foundation stand together against gender-based violence and infertility stigma. Together, they call for girls education
The Merck Foundation, the philanthropic sector of Merck KGaA Germany, held its 4th Merck Foundation First Ladies Initiative this month, to call for an end to the social stigma caused by infertility.
Merck is a pharmaceutical manufacturing and technology company, which dates back as far as 1668. The company has a strong will to eliminate gender based violence and Female Genital Mutilation, while encouraging girl's education and women's empowerment.
Using fashion, media and new healthcare technologies to break infertility stigma
Rasha Kelej, Chief Executive Officer of Merck Foundation, was excited to share the 5th episode of "Our Africa by Merck Foundation". This episode discusses breaking the social stigma caused by infertility, in men and women.
The first wives of Africa call to strengthen the healthcare sector
H.E. Dr. Mrs. Aisha Muhammadu Buhari, The First Lady of Republic of the Federal Republic of Nigeria and Ambassador of Merck Foundation "More Than a Mother" and President of African First Ladies Peace Mission (AFLPM) said she deeply valued the partnership with Merck Foundation which has led the way to build stronger healthcare capacity.
"I recently met my dear sister Senator Rasha Kelej at Merck Foundation office to discuss the progress of our ongoing programmes and the new initiatives," she said. "I am proud that we have been able to provide 32 scholarships to young Nigerian doctors in several critical and underserved specialties including fertility and embryology, diabetes and sexual and reproductive medicine. All of these fields are very critical to our country and will definitely help us strengthen our public healthcare sector, moreover providing scholarship grants to school girls to continue their education and reach their potential which is very close to my heart."
"I am very happy with Merck Foundation's efforts to build healthcare capacity and address health challenges in my country," agreed H.E. Mrs. Fatima Maada Bio, The First Lady of Republic of Sierra Leone and Ambassador of Merck Foundation "More Than a Mother". "I have been associated with Merck Foundation since 2018 and in a short span of time, we have been able to transform the public healthcare sector in my country in various underserved and critical specialties."
"I would like to acknowledge the valuable partnership my country shares with Merck Foundation over the years we have been working together to advance healthcare capacity in Zimbabwe," said H.E. Dr. Auxillia Mnangagwa, The First Lady of Republic of Zimbabwe and Ambassador of Merck Foundation "More Than a Mother".
"I strongly believe that media, fashion and art should have a purpose beyond entertainment and looking good and can raise awareness about issues such as diabetes awareness, breaking infertility stigma, ending child marriage, stopping Female Genital Mutiliation, stopping Gender Based Violencee, supporting girls education and women empowerment, among other social and health issues affecting the continent. Together we can create a culture shift," concluded Kelej.