mHealth: Changing Doctor/Patient Care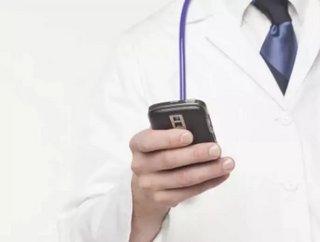 Mobile health is big news within the industry at the moment and is changing the way medical professionals, health institutions and pharmaceutical comp...
Mobile health is big news within the industry at the moment and is changing the way medical professionals, health institutions and pharmaceutical companies operate and exchange information. Mobile technology and social applications are being adopted across the world, and being used in many different ways. In Africa, healthcare is a major issue and finding new ways to provide people with medication, medical information and care is top of the agenda; mobile technology is having a profound impact on doing just that.
Related Articles On Healthcare Global
The latest mobile app gaining momentum in Africa is FolUp, a web-based health communication platform that connects doctors and patients remotely. The aim of the app is to facilitate greater communication between doctors and patients, without asking people to travel long distances. It also saves time, allowing doctors to treat more patients quickly and easily.
According to FolUp, the tool also provides patients with a secure platform from which they can actively participate in their health management process through tracking their symptoms, how they feel and how they respond to medication.
"Managing complex diseases is a difficult undertaking for health professionals and patients alike," says Simon Spurr, Co-Founder and Director of FolUp South Africa. "Clinicians' time to allocate to patients is often limited which can leave patients feeling isolated. Through improved patient monitoring and doctor feedback, this platform provides an overview of the entire health patient experience and has the ability to increase patients' control over their diseases, levels of emotional well-being and accelerate patient healing."
The platform has been described as a 'web ecosystem', that allows patients to connect with existing forums, medical apps and software from a number of different devices.
The Rapid Growth Of mHealth
The mobile health (mHealth) market is growing rapidly – it is expected to grow 20 percent per annum over the next five years – and apps like FolUp will play an increasing important role in patient care. 
Via online patient dashboards, doctors will have access to information, insights and trends regarding their patients. The information will be collected in a variety of ways, through medical notes, social interactions and self-assessment data, providing doctors with much more information than they have access to at the moment. There is also a trend in 'medical games', quizzes and tests, which will give professionals yet more insight.  
"Patient feedback is extremely valuable and technology is the best medium to assist doctors in gathering this information to gain deeper insight and improve symptom monitoring, diagnosis, treatment and overall patient care," says Spurr. "This new type of communication between doctors and patients will also optimise consultations through providing insight into new symptoms, side effects, mood disorders and quality of life issues."
This new type of platform will also allow patients to anonymously build networks, or 'circles of care', to find support and engage with patients who have similar conditions. "With more than 20-million South Africans living with a chronic disease, which account for 70 percent of all deaths, this technology has the potential to fundamentally alter the economics of patient care," says Spurr, speaking about FolUp. However this level of community engagement is something, which is being utelised by app developers across the world.