Microsoft releases new health solutions utilising cloud tech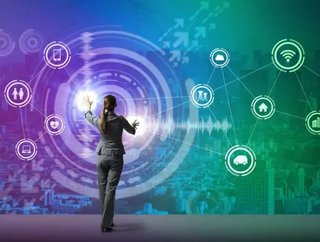 The Healthcare Information and Management Systems Society, medical IT conference is set to be underway next week, but Microsoft has already set the heal...
The Healthcare Information and Management Systems Society, medical IT conference is set to be underway next week, but Microsoft has already set the health-tech industry alight with its new cloud solutions for the health industry.
Following on from its Healthcare NExT initiative, launched last year, as well as the termination of its HealthVault Insights application, the company has acquired key information to better support medical professionals in providing exceptional connected care and gain increased revenue.
"We really want to make what doctors and nurses do, and their day-to-day working lives, better and more satisfying and more effective," explained Peter Lee, Corporate Vice President at Microsoft Research and Head of the Healthcare NExT initiative.
"Really, everything starts from there."
Consequently, the tech giant has launched four new cloud solutions to cater to an array of healthcare divisions.
Advancements in genomics
Launching its Microsoft Genomics service will harness Microsoft Azure to support those within the field of precision medicine and genomics, providing an essential platform to undertake genetic analysis.
Partnering with St. Jude Children's Research Hospital has seen the company focus on developing essential solutions within a number of rare cancers, particularly within paediatric care, utilising vital data to support personalised treatment and diagnosis of such diseases.
See also
Complex regulatory challenges
Whilst undertaking genetic analysis, it is essential for the company's work to remain in accordance with ongoing complex regulations within the healthcare sector, such as the Health Insurance Portability and Accountability Act (HIPAA, 1996).
Its second product is its Azure based Security and Compliance Blueprint. Developed with HIPAA in mind, the tool advises healthcare providers in moving patient data to the cloud, adopting maximum security, ensuring minimal risk within daily health operations and abiding by all privacy regulations.
The technology will also provide healthcare providers with the knowledge and expertise to build personalised cloud-based and machine learning tools to continually meet the needs of patients to a consistent high standard.
Promoting collaboration
Partnering with the University of Pittsburgh Medical Centre (UPMC) has also seen Microsoft develop new solutions to support teams in the delivery of connected care.
Its new templates under its "Microsoft 365 Huddle Solution" banner, will enable users to use Microsoft Teams to further develop and enhance existing ways working, supporting its existing chat tools, and support the emerging use of virtual collaboration.
Its HIPAA compliant Azure infrastructure will provide peace of mind, and allow medical professionals to utilise a secure platform across a number of devices.
Boosting efficiencies
Microsoft is also collaborating with UPMC within its "Project Empower MD" system. Implementing machine learning, the project aims to eliminate the need for note taking, and automatically transcribes patient-professional conversations, reducing the time needed to input essential data into a patient's medical record.
Its machine learning capabilities through the AI scribe tool will also enable the technology to provide suggestions for the future.