Mobile tech can reduce diseases after natural disasters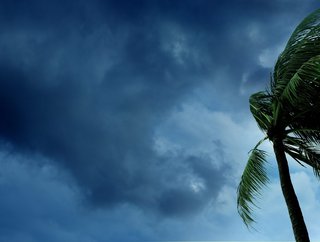 Natural disasters
Paul Christie, co-founder and CEO of Tachmed, explores how mobile technology could prevent the spread of diseases after natural disasters
Following the recent earthquakes in Turkey and Syria the conversation has moved to the next crisis - the health risks and rapid spread of diseases among the population left displaced.
Almost a million people are now without shelter, huddling around bonfires and sleeping in tents in freezing temperatures or in cramped rescue centres with limited access to clean toilets or hot water.
The threat of a cholera outbreak or other diseases such as typhoid, norovirus and TB, is suddenly very real. It also raises questions over how people can get diagnosed and treated quickly when there is a shortage of medicines and all local medical services have been devastated by a natural disaster.
Volunteers have been able to set-up health centres and temporary pharmacies among the rubble to keep on top of the health problems and sanitisation, but a disaster like this could have long-lasting effects on a population's health as the recovery efforts continue.
How mobile digital diagnostics technology can prevent public health risks
Research following the Haiti earthquake in 2012 proved this and showed the direct and indirect risks in the wake of a disaster. It concluded that understanding the potential public health risks in advance could help communities "better prepare for disastrous events as well as recover quickly after they occur".
Mobile digital diagnostics technology is the key to providing a real-time overview of the public health risks and helping governments, medical teams or aid organisations to react to these situations effectively. It has the potential to fundamentally change the way that global healthcare systems operate and could have a huge impact in the wake of disaster situations. It is a frontline enabler for health security architecture which can improve response times and make a global impact.
There is huge potential for people living in disaster zones to be given kits to help them self-test or get tested by aid teams on-site, quickly and easily. These could indicate cardio or breathing issues, UTIs, or shock and concussion, as well as critical health conditions and waterborne diseases, ensuring patients get medical treatment sooner rather than later.
Having the right mobile technology in place to then access this data and information immediately - instead of waiting days or weeks for results from lab tests, allows for action to be taken right away. This could be transformative in preventing the rapid spread of disease at a time when resources are scarce or unreachable, and when communities are vulnerable.
We hope in these circumstances that the devices could be powered by a rechargeable battery, wind-up or solar, and put into a doctor's backpack to conduct the testing. The real-time data collected would then be fed into non-governmental organisations (NGO) action platforms and shared with clinicians digitally to direct the remedial action to where it is most needed, including the delivery of vaccines and medicines.
Making healthcare accessible after a natural disaster
This is the ambition we have at Tachmed. To develop an at-home device that would help patients keep on top of an existing condition or identify an illness quickly without a lengthy wait for test results or appointments to get a diagnosis. And as a result, improve the speed at which treatment is administered. We believe prevention is the best form of cure and see remote testing and diagnosis as the future for 21st century healthcare.
We've already seen mindsets around at-home testing change with the use of lateral flow tests during the pandemic, and so people will soon adapt to new ways of identifying more medical conditions if they can see how patient experiences could be improved and the spread of diseases prevented.
Having digital diagnostics technology will only make healthcare much more accessible and ease the pressure on clinicians and medics, whether they are working in a disaster zone or general practice - the outcome can only be positive.