Mobile Technology Restrengthens The Health Industry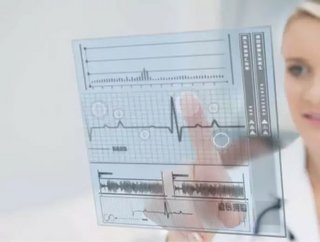 Written by: PoojaThakkar The Mobile health space is booming, and will continue to leap forward in 2013. Mobile Technology is in the process of bringing...
Written by:  Pooja Thakkar
The Mobile health space is booming, and will continue to leap forward in 2013.
Mobile Technology is in the process of bringing change to every aspect of the health industry — wellness, fitness, healthcare, medicine — you name it. Furthermore, the growing uptake of cell phones, smartphones, and mobile devices combined with dashboards and the cloud is set to radically change the way healthcare is delivered.
Veteran Silicon Valley investor Vinod Khosla has written an epic analysis of the significant role "Doctor Algorithm" could play in changing the literal face of healthcare. This is pretty exciting.
The Potential of Mobile Apps
According to Frost & Sullivan, there were roughly 17,000 health-related applications for iPhones, Android-based devices, and other smart phones and tablets in 2011. Health apps are increasingly helping consumers and healthcare professionals track, monitor, and share personal-health information for a variety of increasingly complex conditions, including heart failure, respiratory illness, and mental illness. "For this reason, health apps represent a great tool for informing and supporting patients in the self-management of their health and wellbeing," states Frost & Sullivan Research Analyst, Malgorzata Filar.
Earlier this year Kaiser Permanente raised the bar in the industry when it made its entire electronic health care system – the most extensive electronic medical record offering in the world – available to its 9 million members via an Android app. Kaiser's patients now make appointments, check lab tests, order medicines, and communicate with their physicians from the palm of their hands.
For healthcare professionals, mobile or tablet apps also have enormous potential for training and professional development. Connectivity is built in, facilitating a blended learning platform with easily updatable information, in an accessible format.
Tablets and smartphones, are readily available and cost relatively lower compared to other health technologies and professional training tools.
Developers Focus on Health Industry
Ten years from now everyone from teens to the elderly will be carrying a smartphone, and these mobile devices will be exponentially smarter than they are today.
Developers can easily build a health application for a phone or tablet without the need to develop a bespoke operating system or manufacture new hardware, allowing for faster and cheaper development, and allowing more innovation. It also means applications can be changed and personalised to suit a particular need.
The main technologies carrying m-health information are GSM, GPRS, 3G, and 4G-LTEmobile telephone networks; Wifi and WiMAX computer-based technologies; and Bluetooth for short-range communications on open-source operating systems like Linux, Google's Android, and Nokia's Symbian to proprietary ones like Apple's iOS and Windows 7.
The market for mobile health apps is expected to quadruple to $400 million by 2016, according to ABI Research. This means huge opportunities for health apps developers, technology vendors and also for mobile network operators who start perceiving mobile health or 'mHealth' as a natural extension of their core activities.
Five Ways Mobile Devices and Digital Apps Will Transform Healthcare:
Opportunities for Healthcare Professionals
With the huge influx of medical data from sensors and other devices, there will be an increased need for advanced data analytics tools. Large call centers will house nurses, doctors, pharmacists and other healthcare professionals who watch, manage and respond to this inbound data.
Access to Care in Rural Areas
m-health applications can help patients manage their treatments especially in rural and underserved communities. WelTel's SMS tools lowered health system costs by 1-7 percent (WelTel 2011) in Kenya.
Improved Patient Engagement
Long lines, complexity, lack of transparency of cost and quality are some of the aspects that discourage patients from accessing healthcare.  But apps come to the rescue here. For eg: can one could easily be notified via text that physician is running late or a reminder app that knows how many pills you have taken and when you will take them next.
Logistics
M-health applications can also be used for supply chain management, reducing delays in medicine shipments. The Stop Stock-Outs campaign encouraged consumers and pharmacists in six Sub-Saharan countries to report shortages of medicines and other products using SMS.
Finance
Finally health financing applications based on mobile devices can reduce the overall cost of care, including health system costs associated with treating and managing chronic conditions such as HIV/AIDS, often in conjunction with other mobile applications.
Scope for Improvement
The m-health industry is at a pivotal moment in its rapid evolution. Government,  health, technology, and financial sectors can play a key role in helping the industry realize its full potential.
Safe Apps:it is essential to create standards for mobile applications. It would be nice on FDA's part to make education a priority, so that all could familiarize themselves with compliance and making safe health apps and devices. Offering a preferred open-source software platform, for example, would empower both users and developers.
Feedback on Care:By using these applications, governments can establish feedback loops that individuals can use to provide feedback on government services, doctors, and care workers.
HTML5 Browsers: While most medical apps today register, remind and refer - future apps will have the scope to serve diagnostic functions. Web-based apps neutral to mobile operating systems will grow in use with HTML5-compliant mobile browsers so that switching between platforms will no longer mean repurchasing or abandoning one's favourite app and all the health data related to it.
Given the diverse factors in the mobile health ecosystem and the particularly sensitive nature of health, the industry may require more careful guidance. But mobile technology is already having tangible effects on health outcomes in some areas. It is only set to increase as the benefits become more apparent and smart devices combined with wireless technology are spreading.