New discovery in antifungal drugs from O.S.U.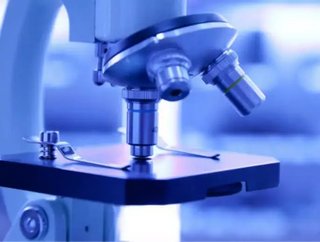 Written by Alyssa Clark The public is no stranger to the presence of different elements of fungus on a daily basis— but who knew the recipe for...
Written by Alyssa Clark
The public is no stranger to the presence of different elements of fungus on a daily basis— but who knew the recipe for antifungal medication could lie in our own backyards?
Usually, the presence of fungus has no serious health implications and can be harmless to most; however, with fungus there always runs a risk of people contracting lung infections by inhaling the spores of the fungus (histoplasma capsulatum). Interestingly enough, humans and fungi share many of the same protein structures, which means that they share a biological bond which makes curing these types of fungal infections very difficult as well as expensive.
 For the past 20 years, no new research or treatments have been introduced to help better this avenue of healthcare, until recently researchers at Ohio State University began making strides in new antifungal medication. The current methods of treatment are not only outdated, but they can be extremely costly as well. Costs accrued from methods of treating these illnesses today can cost over $10,000 per patient alone.
The discovery from Ohio State consists of researchers identifying a new compound which can potentially be used as an antifungal drug to treat two of the most naturally resistant fungal infections: histoplasmosis and cryptococcosis. Typically, people who have weaker immune systems are predisposed to contract life-threatening fungal infections, although it has been reported that perfectly healthy people have contracted fungal infections as well. Similar to how tuberculosis works, Histoplasma infects healthy host-people by attacking their lungs; these cells can also lie dormant for many years, and reactivate at any time causing respiratory infections, or in rare occasions, blindness, joint pain or life-threatening heart problems.
Most fungi are easily detectible by the body's immune system, however, Histoplasma is a strand of fungi that is not easily detectible by the body and can easily survive the body's immune system's attempt at eradicating the fungus. Respiratory histoplasmosis can cause flu-like symptoms, with makes the diagnosis difficult as many people are typically misdiagnosed. Typical misdiagnoses include colds, the flu and even lung cancer to those physicians who aren't as familiar with the properties of Histoplasmosis.
It is estimated that there are 100,000 cases of Histoplasma infections annually in the United States alone. The spores from Histoplasma capsulatum can be found through the Midwest and southern United States, with the CDC estimating that 80 percent of people who live in that region have been exposed at one point in time. It is also predicted that 10 to 25 percent of all AIDS patients who live in that region of the U.S. will contract that disease at some point.
Chad Rappleye, lead microbiologist on the Ohio State study says, "Now, I am working with a medicinal chemist at Ohio State to see if we can enhance the selectivity and toxicity profile of the drug further for additional testing. There are people here in the United States and around the world suffering from varying degrees of histoplasmosis that need a safer, and better, treatment option. Our pilot study outcomes and methods are very encouraging, and I'm hopeful that with additional funding from the National Institutes of Health, we'll be able to keep moving at this accelerated pace".
About the Author
Alyssa Clark is the Editor of Healthcare Global