New leaked report highlights NHS England plan to transform NHS 111 service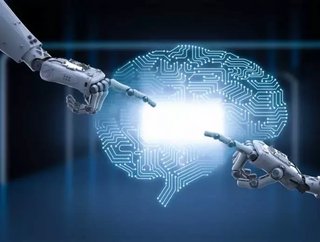 In the healthcare sector, technology has already been used to update patient records, improve care delivery and streamline processes. Yet AI is increasi...
In the healthcare sector, technology has already been used to update patient records, improve care delivery and streamline processes. Yet AI is increasingly being heralded as a technology to achieve further breakthroughs in the sector.
A leaked report, viewed by The Telegraph has revealed that NHS England in the United Kingdom is looking at ways to utilise new technologies to combat the growing pressures within the healthcare industry. One area of interest is the adoption of robots to support its NHS 111 service by 2018, which will serve up to 16 million enquiries, which can be resolved online.
Effectively triaging patient enquiries will then enable the health service to place greater emphasis on providing care to those in need, amidst an ever-growing strain on public services. Last year, the service saw a rise a non-emergency calls, leading the service to buckle under the strain.
The news has been met with mixed reviews, yet the use of algorithms and data analytics is growing exponentially across the healthcare industry. The NHS is gradually rolling out its new online 111 service across the UK, utilising algorithms will therefore be the next step in providing exceptional patient care, despite public concerns.
An NHS England spokesman informed The Standard: "If it frees up time for staff to spend with those patients who do prefer a direct conversation, that should be a win-win."
However, Joyce Robins, of Patient Concern, has condemned the decision: "I think these plans make very unfortunate assumptions, that everyone has access to computers and smartphones, when in fact many elderly people do not.
"I think it's also wrong to assume that people want to deal with their health in such a depersonalised way and I would be very fearful of the kind of mistakes that could be made, when you are relying on people who are poorly and often confused to work their way through computer questionnaires."
See also
Whether the public likes it or not, growing pressures on public services is leading technology to pave the way, transforming the way in which care is delivered and how patients are treated on a global scale. From health wearables, to predictive data analytics, technology is reshaping the ways in which we live and work, with new breakthroughs in research and development providing better quality of life for patients than ever before.
Research by OpenText has also revealed that UK consumers see the advantages of utilising technology within healthcare. A quicker diagnosis was identified as the biggest benefit, with one in three (33%) UK consumers believing robots would reach a decision on their condition much faster.
As well as faster diagnosis, one in four (25%) British consumers believe they would get a more accurate diagnosis from AI, and a quarter of UK consumers (25%) said robot technology would mean they wouldn't have to rely on booking an appointment with a GP.
The use of new technologies is also part of NHS England's Five Year Forward View , which will see the industry transformed completely by 2025. Jeremy Hunt has previously stated that by the end of the year, he will ensure patients are able to access a number of healthcare services through one central core mobile platform, such as booking routine appointments, booking repeat prescriptions and looking at medical results through mobile apps or online.
Commenting on these findings, Mark Barrenechea, CEO at OpenText has said: "Thanks to parallel processing, big data, cloud technology, and advanced algorithms, AI and machine learning are becoming more powerful.
The Digital Revolution will drive an increasing reliance on self-service technology, machine to machine (M2M) communication and AI, and there is no denying that every job in every industry will be impacted. The opportunity for innovation and change is limitless."
Technological advances have led to a growing level of trust amongst British citizens when it comes to AI and healthcare. In one recent report, PwC revealed that over a quarter of Brits would now trust robots over doctors with heart surgery.