New 'smart pills' remind patients to take medication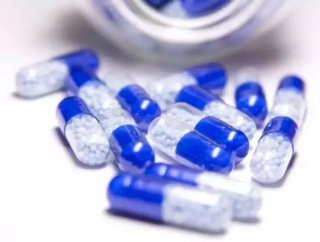 Innovative new tablets which are being dubbed as 'intelligent or 'smart pills that monitor how well patients take their medication are due...
Innovative new tablets which are being dubbed as 'intelligent' or 'smart' pills that monitor how well patients take their medication are due to be launched in Britain within the next few months.
The Helius smart pills feature an edible microchip smaller than a grain of sand which reminds patients when their next dose of medication is due and also reports back to their doctor when they have taken it.
It is hoped that by introducing digital drugs levels of patient adherence to medication will increase and it will prevent approximately £400 million worth of prescription drugs being wasted every year in Britain.
Lloydspharmcy, a popular UK pharmacy chain, is planning to launch the smart pills after it secured the British distribution rights by signing a deal with US digital healthcare provider Proteus Biomedical.
To read the latest edition of Healthcare Global, click here
The smart pills are taken in conjunction with the patient's normal medication and are expected to cost them somewhere in the region of £50 a month.
Once the pill – a red placebo sugar tablet – has been taken, the fluids in the stomach activate the microchip. A signal is then sent to a receiver which is worn in a patch on the patients arm.
This information, along with data regarding the patient's body temperature and heart rate, is then wirelessly transmitted to smartphones or computers that are owned by the patient themselves or their carer or GP.
The technology monitors the time at which the patients take their medication and then uses their smartphone or computer to prompt them when their next dose is needed.
Estimations by the World Health Organisation (WHO) suggest that about 50 percent of medications do not take their medications correctly.
Commenting on the launch of the smart pills, which is expected in September, Steve Gray, Lloydspharmacy's healthcare services director, said: "There is a huge problem with medicines not being taken correctly.
"Anyone taking several medications knows how easy it can be to lose track of whether or not you've taken the correct tablets that day.
"Add to that complex health issues and families caring for loved ones who may not live with them and you can appreciate the benefits of an information service that helps patients get the most from their treatments and for families to help them remain well."
Meanwhile the Chief Executive of Proteus Biomedical, Andrew Thompson, added:  "In the future the goal is a fully integrated system that creates an information product that helps patients and their families with the demands of complex pharmacy.
"What we know is that we've created many pharmaceuticals with great potential but much of that potential is not realised because these drugs are not being used properly," he said.
Proteus Biomedical presents the 'smart' pill:
The Healthcare Global magazine is now available on the iPad. Click here to download it.