NLP's role in linking social determinants to heart disease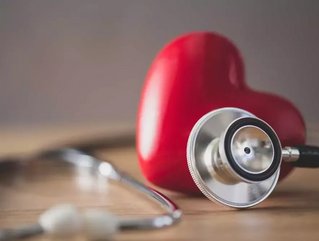 David Talby, CTO at John Snow Labs, on...
 Even with significant medical advances and greater access to healthcare, heart disease still remains the leading cause of death globally. While this is cause for concern alone, the risks of heart disease and other chronic illnesses have been amplified due to the impact of the COVID-19 and its links to harmful effects on the cardiovascular system.
While conventional knowledge has led us to believe eating healthfully and adopting an active lifestyle can help safeguard against the propensity for conditions than lead to chronic illness, predicting and preventing disease isn't quite so simple. These behaviours certainly contribute to overall health, but it's only a piece of the puzzle. In order to get the full picture of a patients' health, we need to start putting a bigger emphasis on both clinical factors coupled with a wide variety of social determinants to give them the best chance at a healthy, disease-free life. 
Social determinants are classified as elements that directly impact a person's health beyond diseases or drugs, such as access to healthy food, personal safety, housing, employment, literacy, family, employment, and personal freedom. These are often more important than clinical treatment when it comes to managing conditions like heart disease. But without knowing more than the results of a diagnostic test or one's medical history, it's impossible to understand the full story of how the patient got to this point and what could impact their ability to get better. 
NLP and social determinants
It's hard to argue against social determinants' influence on health, but finding the connective tissue between a person's life and the hard clinical data available to physicians doesn't come without challenges. Social determinants can often only be read from free-text notes in a healthcare setting—not in structured data. Essentially, doctors will manually write out details of a patient's social history, home environment, and similar types of health contributors. Structured data in electronic medical records (EMRs) only consists of lab results, billing codes, and what medications the patient is taking. 
If a patient is experiencing substance abuse, unemployment, homelessness, or illiteracy, those will be in the free-text notes. As you can imagine, linking hand-written notes to medical records is not only challenging, but time-consuming. In order for medical professionals to realistically compile and use this information, they need technology to automate the process, and accurately. This is where natural language processing (NLP) comes in. NLP has the power to connect the dots between these disparate and siloed data sources to understand how these health events are related. 
But merging free-text and structured data isn't the only challenge. Sometimes medical professionals simply don't know what they're looking for. For example, let's say heart disease patients who take a daily multivitamin and exercise regularly show alleviated symptoms. But how do researchers test what other behaviours could potentially improve health outcomes of this population? 
NLP is the only viable way to correlate all potential variables—sleep, relationships, safety, employment, obesity, etc—to shed light on this in an effective and timely manner. Not to mention, important information also lives in diagnostic imaging reports, social media, and other modalities. You need software to connect the relationships between everything. 
Connecting data
While cardiology is a field well-known for using data-centric governance models, data quality also needs to be a consideration when exploring social determinants of health, and data integration still presents another big challenge. In large research projects where information is collected from different entry points and data is available in different formats, it's common for pertinent information to be missing or inaccurate. Once again, NLP is an excellent source for researchers working in the cardiology field to mitigate this issue. With existing datasets in this speciality, researchers and data scientists can more easily connect the dots.
Millions of people worldwide die of heart disease every year. While the outlook sounds grim, most cases of heart disease are preventable with lifestyle changes. That said, someone who is being physically abused or has a long history of drug addiction may not be in a place to prioritise eating more vegetables or adding a 30-minute workout to their routine. 
Taking social determinants of health into account is often undercounted, but vitally important for patients' overall health outcomes. Fortunately, technology like NLP has made it easier to start correlating social determinants to heart health, and has the potential to vastly improve prevention and treatment in the future.