Nuance's voicebot helps people book COVID-19 vaccines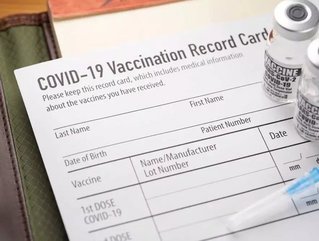 The AI-powered voice solution from Nuance Communications is helping people book COVID-19 vaccines over the phone...
Software firm Nuance communications has developed a conversational voicebot to that can guide users to answer questions about COVID-19, confirm their eligibility for a vaccination and schedule appointments where available. 
One of Nuance's Intelligent Engagement solutions, it also sends the user an SMS text to confirm appointments after the call.
The voicebot is currently being deployed by Walgreens - one of the largest pharmacy retail chains in the US. Walgreens customers can call a helping or individual store to speak to the voicebot, which is available in English and Spanish, 24 hours a day. 
"Ensuring equitable access to care is essential," said Robert Weideman, Executive Vice President and General Manager, Nuance. "Using our proven voice- and AI-powered solutions to help as many Walgreens customers as possible experience a more modern, convenient, and secure process for scheduling their COVID vaccine appointments is one of the most important outcomes we can achieve."
Nuance are pioneers in conversational AI and have also developed Dragon Medical One, a cloud-based, GDPR-compliant speech recognition tool that enables clinicians to use their voice to capture patient information. This data can then be stored across a number of different platforms. 
In February this year the tool was given the #1 Best in KLAS Award for Speech Recognition (Front-end EMR).