Oscar Pistorius and Össur: Prosthetic technology of Olympic proportions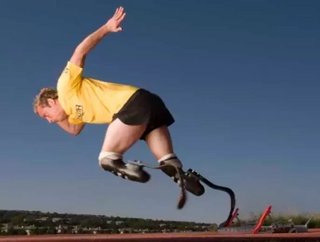 Written by Christopher Davies Oscar Pistorius has been one of the major talking points of world athletics for some time now. Despite being a double amp...
Written by Christopher Davies
Oscar Pistorius has been one of the major talking points of world athletics for some time now. Despite being a double amputee, Pistorius still believes he can qualify for the London 2012 Olympics after winning his battle to be allowed to compete at the Court of Arbitration for Sport in 2008. As of March 2011, Pistorius was only seven hundredths of a second off the qualification time and firmly believes that he will make the grade, thanks largely to the global leader in orthopaedics, Össur.
 Oscar Pistorius
Pistorius was born with congenital absence of the fibula in both legs and when he was 11 months old, his legs were amputated halfway between his knees and ankles. However, Pistorius still managed to play water polo and tennis as well as representing Pretoria Boys High School's third XV rugby union team. Having been introduced to running while overcoming a serious rugby knee injury in 2004, Pistorius has never looked back and firmly believes that "You're not disabled by the disabilities you have, you are able by the abilities you have." 
Despite winning numerous medals at both the 2004 and 2008 Paralympics, Pistorius wants to take his athletic credentials one step further and compete at the 2012 London Olympics.  In spite of various discussions, arguments and high profile court cases, Pistorius has been given the green light and is now fully focused on realising his Olympic ambitions. 
At the recent Provincial Championships in Pretoria, Pistorius ran a personal best which would put him in Olympic contention. Pistorius wrote on his Twitter page: "One of the best nights of my life. Ran a 45.61sec 400m Olympic qualifying time and fastest time in South Africa. God is Good. Thank you to everyone for the really kind and motivating mentions." 
Although Pistorius athleticism, hunger and ability is making his Olympic dream a reality, without the help of Össur's revolutionary prosthetic limb technology, the future for other ambitious sporting amputees would look decidedly bleak. 
Össur Flex-Foot Cheetah
Initially it was claimed that Pistorius' prosthetic limbs gave him an unfair advantage, however after appealing to athletics' governing body the IAAF, the Court of Arbitration for Sport panel believed there was no sufficient evidence to support any metabolic advantage. This was something Össur strongly agreed with believing that its prosthetic foot technology had been used by scores of amputee athletes over the years on an international level and gave none of them an unfair advantage. The product in question was Össur's Flex-Foot Cheetah, a custom-built, high performance carbon fibre foot designed primarily for sporting activities. Össur claim that this is the 'optimal sprinting foot for both transtibial and transfemoral amputees'.  
Van Phillips, prosthetic user and inventor of the Flex-Foot, made revolutionary breakthroughs when developing the product which made it totally unique and enabled ambitious amputees to pursue their sporting dreams. The Flex-Foot's Carbon-X Active Heel feature stores energy during the loading response as the amputee transfers their body weight onto the prosthetic foot. Energy is then gradually released from the heel providing optimal return for every forward movement. This in-turn reduces the impact to the user's joints and residual limbs and therefore increases comfort and reduces the chance of any further damage. 
In addition, the Flex-Foot's Energy Vector Optimisation (EVO) feature mimics natural gait progression and reduces fatigue. Each step the amputee takes is optimised through the magnitude, placement and direction of forces for maximum efficiency. The Flex-Foot has a significant advantage over conventional prosthetic feet as different functions are available within the product range to suit each and every amputee's individual needs. Össur claims that "Twenty years of scientific material research lead to this unparalleled design, making Flex-Foot the ideal choice for durability, comfort and performance." 
It remains to be seen whether Oscar Pistorius will make an appearance at the 2012 London Olympics, however, with Össur's Flex-Foot Cheetah technology on his side and in his own words, he is only limited by his own ability.