Outsourcing innovation in healthcare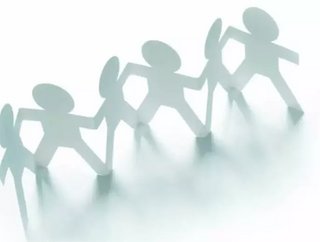 Written by Dominique Freeman, Director of Business Development USA, Cambridge Design Partnership Innovation is fundamental to healthcare technology due...
Written by Dominique Freeman, Director of Business Development USA, Cambridge Design Partnership
Innovation is fundamental to healthcare technology due to industry demands and the fiercely competitive nature of the international business sector. The heavily regulated environment can create longer development lead times and require increased levels of investment making breakthrough projects more difficult to justify. It is often felt within these organisations that because they operate within such a specialist field, only in house teams have the in depth knowledge required to deliver innovation effectively.
But this is not necessarily the case. There are in fact many benefits to outsourcing that staying within the industry could not bring. Leading technology and design consultancies have extremely specialist teams with expertise in niche areas and can be a highly effective way to manage new product development and growth in a healthcare organisation.
One obstacle to outsourcing is that some organisations do not realise what the potential benefits are. Some of the most compelling benefits relate to the added value of bringing in an external consultancy to compliment your existing team, as the resulting multi-disciplinary teams create new ideas and approaches and build a network of knowledge to get results fast.
Working with an external consultancy is also a tool to help optimise your return on investment in new product development. The decision to outsource will represent a significant investment, but compared with recruiting, training and managing an in-house department, outsourcing can bring a highly qualified, focused, and well-resourced team at short notice, ultimately minimising time to market and mitigating project risks. It also brings resource flexibility making it easier to optimise project portfolios and maintain the most profitable product pipeline as market conditions change.
Businesses that are thinking of outsourcing are often unsure about what point in the design cycle to approach the consultancy. The answer is to approach partners early, as it is likely that more established consultancies have valuable experience of hundreds of similar projects and can offer useful advice to help navigate around potential pitfalls.
A useful way of identifying the right partner is to use a checklist to vet potential consultancies against your organisation's requirements. Areas to consider should include; the breadth and depth of capabilities, expertise of key personnel, track record in similar product categories, in house resources, links to manufacturing and supply chains  and most importantly your ability to work with and trust their team on a personal basis.
The thought of outsourcing may seem like a daunting prospect especially in times of economic uncertainty, but this is exactly when your competitors are scaling back and you have the opportunity to take a fresh perspective and create new products ahead of market change.  Finally, when the new product is launched, your own team will almost certainly have gained some new ideas and experience along the way.