Overture Life's IVF automation tech offers fertility hope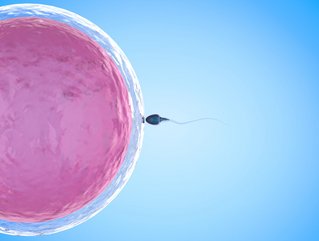 Fertility
As fertility rates decline, Overture Life CEO Hans Gangeskar explores how to democratise fertility with revolutionary IVF automation technology
Hans Gangeskar is the CEO of Overture Life, a biotechnology research startup which aims to reimagine the IVF space through automation. Its mission is to develop technologies to automate the most complex processes involved in assisted reproductive technology (ART), such as IVF.
"At Overture Life, we want to improve access and standardise procedures to improve pregnancy outcomes and lower costs, thereby democratising access to fertility," said Gangeskar. "I'm here to bring products to market that can improve outcomes in the embryology lab and IVF overall," says Gangeskar. "That entails everything from making sure teams across functions work well together to ensuring we have people taking care of regulations, manufacturing, science and everything else."
Hello Hans - fertility rates are declining, can you tell us more about this?
"This is a complex question with many answers. However, we believe that a big part of this is that women don't feel they can afford to have a baby when they are fertile and when they feel they can afford to have a baby, many are no longer fertile. This is where we can help. Women and families in the USA say they want 2.4 children but end up having 1.6. We believe improvements in success rates and the cost of IVF can make a big impact here."
Tell us about your mission to improve IVF pregnancy outcomes with process automation.
"Through automation, we strive to standardise procedures across embryology labs to allow for reproducible protocols and the elimination of inter-operator variability. Biological outcomes are currently heavily affected by operator skill set and conditions on the day of the procedure. Many tasks in the embryology lab see rates drop as the lab gets busier and the embryologists are more stressed. Through automation, we can raise the bar across the board."
How can the new technologies that Overture is developing help standardise fertility treatments?
"Through our proprietary systems, we can ensure the reproducibility of protocols, which, in turn, eliminates the inter-operator variability and levels the industry to the gold standard. Current IVF manual protocol rates range from 30% to 60%. Overture Life is consistently delivering top rates across all relevant metrics."
What do the next 12 months hold for Overture?
"We are launching the DaVitri in the US market. DaVitri is the enabling technology for the next phase of IVF. It is taking egg freezing and embryo warming outside of the embryology lab with a patented system that reimagines access to fertility by allowing practitioners to provide fertility preservation services at their own practices.
"Not only does DaVitri's automated protocol free up embryologists' capacity by 3-4x, but it also improves survival rates. Survival rates across the Industry range between 90% - 95%. DaVitri has outperformed the manual process in Overture's recent clinical trials.
"Launching DaVitri is our biggest goal, but stay tuned for other exciting announcements, as there are many more to come."
*********************************************
For more insights into Healthcare - check out the latest edition of Healthcare Digital and be sure to follow us on LinkedIn & Twitter.
Other magazines that may be of interest - Manufacturing Magazine.
*********************************************
BizClik is a global provider of B2B digital media platforms that cover 'Executive Communities' for CEO's, CFO's, CMO's, Sustainability Leaders, Procurement & Supply Chain Leaders, Technology & AI Leaders, Cyber Leaders, FinTech & InsurTech Leaders as well as covering industries such as Manufacturing, Mining, Energy, EV, Construction, Healthcare + Food & Drink.
BizClik, based in London, Dubai & New York offers services such as Content Creation, Advertising & Sponsorship Solutions, Webinars & Events.