Pamlab Joins Nestlé's Growing Heath-related Acquisitions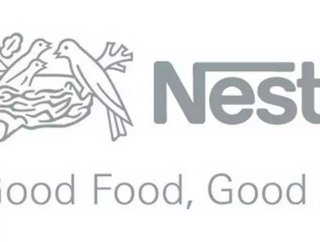 News of Nestlé Health Sciences latest acquisition came Tuesday with its agreement to purchase Pamlab, a medical foods manufacturer. For an undis...
News of Nestlé Health Science's latest acquisition came Tuesday with its agreement to purchase Pamlab, a medical foods manufacturer. For an undisclosed amount, the U.S.-based company – whose products treat patients with conditions like depression, diabetic peripheral neuropathy, dementia, and high-risk pregnancy – will be added to Nestlé's portfolio, in line with its goals to expand into the health and nutrition industry.
"The acquisition of the Pamlab business is aligned with our strategic ambition to provide science-based nutritional solutions for people with chronic medical conditions," Luis Cantarell, head of Nestlé Health Science, said in a statement.
As reported in Food Digital last summer, the world's biggest food group is adapting to better meet the needs of a burgeoning customer base: a swiftly growing aging population. Since establishing Nestlé Health Science, a full own subsidiary of Nestlé in 2011, improving brain health has been at the forefront of the Swiss-based firm's recent interests.
"Pamlab will particularly strengthen our brain health platform and provide us an additional foothold in metabolic health in the U.S.," said Cantarell. "By leveraging our nutrition heritage and US operations with Pamlab's proven expertise in medical foods and strong sales force capabilities, together we can play a key role in helping to manage certain chronic diseases and improve the quality of patients' lives."
Nestlé: What Does "Good Food, Good Life" Mean to You?
Recent acquisitions by Nestlé include CM&D Pharma Ltd., maker of a chewing gum designed for patients with compromised kidney function, inflammatory bowel disease medication-maker Prometheus Laboratories, and another medical foods developer, Accera. Accera's products include a "milk shake" to manage and improve symptoms of Alzheimer's disease.
Tackling the treatment of diseases and conditions that often greatly reduce quality of life adds a whole new facet to the meaning of Nestlé's long-standing motto: "Good Food, Good Life."
"We are excited to join forces with Nestlé Health Science, and we share their commitment to personalized nutrition," said Eric Wingerter, Pamlab President and Chief Executive Officer.
"With their support, we will accelerate the development and deployment of our innovative nutritional solutions for people with chronic metabolic and neurologic conditions. We are united by a common purpose, and a common culture, founded on our passion for patients to make a difference in people's lives."
Images sourced via Flickr: Nestlé