Parachute Health raises $5.5mn seed funding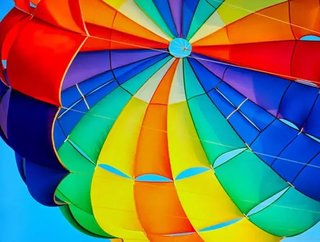 Digital health platform Parachute Health has recently raised over $5mn to expand its health capabilities to change the way in which patients receive equ...
Digital health platform Parachute Health has recently raised over $5mn to expand its health capabilities to change the way in which patients receive equipment following discharge from acute healthcare settings or facilities of care such as nursing homes.
By leveraging sophisticated machine learning technology, Parachute aims to eradicate outdated processes for prescribing orders for Durable Medical Equipment (DME).
Until now, most of the $50bn spent annually on DME has been ordered by fax machines and monitored through paper records. Parachute integrates its platform directly with Epic and other electronic medical record software to create a digital process based on machine learning technology which guarantees compliance with ever-changing insurance requirements.
Current systems are not only outdated, but also remain inefficient in alerting providers as to whether information has been received. As a result, over 15% of orders for medical equipment are never delivered or delayed for up to a number of months.
"Right now, it's a paper and fax-based process: they print off the EMR notes, they fill out a paper vendor order form, and then they send both of those to a supplier, in which case, over 80% of the time, it's incorrect. When there is an error on it, it starts this back-and-forth process to rectify the issues," Parachute CEO David Gelbard explained to MobiHealthNews.
"[Hospitals] can't discharge someone without feeling somewhat confident that the patient's oxygen tank is going to be there. The problem is that they don't get it correct — they discharge someone and the oxygen tank never shows up, which becomes a painful situation."
"Imagine ordering shoes using a fax machine instead of the internet. You wouldn't know if your order was received and even if it was, your shoes could arrive a week or even a month late. Now imagine if it wasn't shoes, but the oxygen tank that you needed to breathe," said Gelbard.
Parachute therefore works to solve a number of healthcare challenges with regards to data sharing, improves patient care and lowers costs for payors, providers, and suppliers.
By dramatically reducing order errors, insurance claim denials and time spent ordering equipment, Parachute eliminates the risk of fraud, boosts efficiency and ensures patients receive the medical equipment and services they need. For patients who otherwise wouldn't get critical equipment when needed, Parachute reduces patient readmissions by 60%.
Through its seed funding, investors include Greater New York Hospital Association Ventures, Loeb Holding Corporation, Anthony Welters (Former EVP/Office of CEO for United Health Group), Fred Browne (Former President of McKesson Extended Care) and leading healthcare innovators. The company is also in the process of raising a Series A funding round to launch additional healthcare products and services.
See also
"Despite decades of advancement across industries, healthcare still relies on the fax machine. With Parachute, we are improving the experience for patients and caregivers alike," added Gelbard.
With personal experience driving his work, Gelbard further explained the reasons he launched the company on its website:
"After my father was discharged from the hospital, he was sent home and a walker was ordered through his Medicare plan. The walker was supposed to arrive at the house the same day that my father did. But that didn't happen.
"By the time the walker arrived several weeks later, I had watched my father nearly re-injure himself several times as he struggled to get around without the equipment he so desperately needed. My father's inability to procure a $40 walker is what ultimately nearly sent him back to the hospital.
"Our loved ones deserve better, and together, we at Parachute know we can provide it."
The national expansion of Parachute follows a successful Beta period last year. Since launching in New York City in 2017, Parachute has rapidly expanded due to strong demand from hospitals, skilled nursing facilities, home health agencies, managed care companies and medical offices and currently covers 60% of the healthcare market in New York.
Already available in hundreds of healthcare facilities in over 20 states, including Hospital for Special Surgery, Visiting Nurse Service of New York (VNSNY), NYC Health & Hospitals Corp (Bellevue Hospital) and Stanford Hospital, the company has served more than 100,000 patients.
"Parachute Health ensures that our patients get the equipment they need on time and it enables our employees to focus on providing quality care instead of wasting time with faxes and phone calls to make and track orders," commented Salvatore Bastardi, Vice President for Corporate Administrative Services at Visiting Nurse Service of New York.
"In the past, orders for medical equipment involved so much red tape, it could take as long as 21 days to get equipment to some patients. Thanks to Parachute, we can now supply these supports much more quickly, usually in less than three or four days."