People moves: BenchSci, Armis, Theator & Bone Health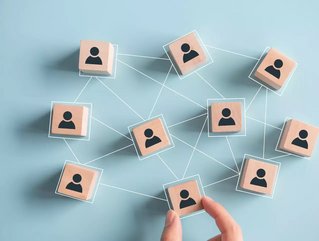 We round up the latest appointments in healthcare
BenchSci appoints Google veteran to Board of Directors 
BenchSci, a technology company that uses  machine learning for drug development, has appointed Bonita Stewart to its board of directors. 
Stewart is a board partner at Gradient Ventures, Google's early-stage venture fund investing in the future of AI, where she advises companies on their go-to-market strategies. Before Gradient, Stewart spent 15 years with Google, most recently as Vice President, Global Partnerships. 
As well as co-founding two companies, NiaOnline and One Moment in Time, Stewart recently co-authored a book called A Blessing: Women of Color Teaming Up to Lead, Empower and Thrive, and released the 2020 Women of Color in Business Cross-Generational Survey.
Commenting on her appointment, Stewart said: "BenchSci has long stood out to us as unique amongst biotechnology companies for its impact on novel drug discovery, due to its groundbreaking use of machine learning to improve experiments as the fundamental building block of R&D. The company is also a great example for its commitments to improve diversity, equity, and inclusion, with measurable goals and concrete actions. I'm excited to join the team on the next phase of their journey."
Armis appoints CTO for Healthcare
Security software firm Armis has recruited Oscar Miranda as its new Chief Technology Officer (CTO) for Healthcare. He has 25 years of experience in information security, of which 18 years have been in healthcare focused on securing electronic health information. 
At Armis, he will evaluate all strategic partnerships to ensure healthcare customer needs are met. His hiring reinforces the company's commitment to healthcare cybersecurity. 
In his new role, Miranda will work with the Armis research team to continue identifying vulnerabilities associated with connected devices used to deliver essential health services in hospitals. He will also partner with affected device manufacturers to establish mitigation and remediation steps.  
Theator hires Chief Commercial Officer
Surgical software company Theator has Kavi Vyas as Chief Commercial Officer (CCO). Vyas brings with him 15 years of experience in medtech commercial strategy and sales, and joins the senior leadership team with the aim of increasing Theator's global visibility and accelerating the adoption of its Surgical Intelligence platform. 
Vyas most recently worked at Viz.ai, a leader in applied artificial intelligence in healthcare, where he served as Vice President of Marketing, and Penumbra, Inc., a global healthcare company focused on innovative technologies, where he launched and managed their Global Vascular and Neurovascular Embolization businesses. 
"I am excited to join Theator on their mission to apply technological innovation toward improving best practices for surgeons all over the world" he said. "Theator has done a tremendous job creating an extremely comprehensive, data-driven platform already adopted by some of the world's leading medical institutions. I'm looking forward to building upon Theator's current success alongside this inspiring group of experts in the surgical and machine learning fields."
Bone Health Technologies expands Scientific Advisory Board 
Bone Health Technologies, a San Francisco-based company focused on developing treatments for osteroporosis and bone fractures, has appointed David B. Karpf and Harold Rosen to its Scientific Advisory Board. 
Dr David Karpf is a Clinical Professor at Stanford University School of Medicine, specialising in endocrinology, gerontology, metabolism and bone disease, as well as Co-Chair of the Medical & Scientific Advisory Board for American Bone Health. He is a renowned expert and researcher in the field of osteoporosis and led the landmark Fosamax® Fracture Intervention Trial as well as the pivotal trials that resulted in the approval of Boniva. 
Dr. Harold Rosen is an Associate Professor of Medicine at Harvard.  He has spent years doing clinical research in osteoporosis, where he investigated the relationship between vitamin K and bone, thyroid hormone-induced bone loss, and the role of biochemical markers of bone turnover.  In 1998 he became the Director of the Osteoporosis Prevention and Treatment Center at Beth Israel Deaconess Medical Center in Boston; he is also the recipient of the International Society for Clinical Densitometry (ISCD) Clinician of the year Award in 2010, and the recipient of the Paul Miller award for service to the ISCD in 2017.
The board appointments follow a successful $2.75 million funding round and successful year for Bone Health Technologies. It recently appointed CEO Laura Yecies and was granted Breakthrough Device Designation by the FDA for OsteoBoost, the first vibration belt specifically designed for the treatment of osteopenia in postmenopausal women.