People moves: John Hopkins, Jack Nathan Health, and more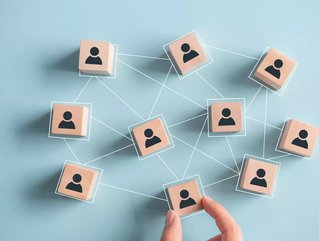 We round up the latest moves in healthcare and medtech. 
Johns Hopkins All Children's Hospital appoints K. Alicia Schulhof as President
Baltimore's Johns Hopkins All Children's Hospital has appointed its first female president with K. Alicia Schulhof, who joins from Peyton Manning Children's Hospital in Indianapolis.  Schulhof has spent more than 17 years leading  healthcare organisations including Indiana University Health and HCA Healthcare.
Before joining Indiana University Health, Schulhof worked in the Tampa Bay region as Chief Operating Officer, and Ethics and Compliance Officer for Brandon Regional Hospital.
"Johns Hopkins All Children's Hospital is a beacon for hope and healing both regionally and around the country" Schulhof said. "I look forward to meeting the Tampa Bay community and helping the exceptional team of clinicians and staff at Johns Hopkins All Children's Hospital continue to shape the future of children's health through research and clinical excellence."

Talkiatry hires Jared Camins as new CTO

Mental health startup Talkiatry has appointed Jared Camins as Chief Technology Officer, as demand for mental healthcare continues to surge. Camins joins Talkiatry from Lively, where he led the team responsible for building the company's mobile platform. Before this he held key roles in the engineering teams at Cityblock Health and Remedy Partners. 
As CTO at Talkiatry, he will be responsible for implementing Talkiatry's technology vision and overseeing the development of its proprietary platform. 
"The demand for mental healthcare is at an all-time high with a severe shortage of access," said Robert Krayn, CEO and Co-Founder of Talkiatry. "Jared's expertise and leadership will further Talkiatry's focus on modernising mental healthcare and solving the long-standing challenges the industry faces in providing adequate care."
Jean-Olivier Racine joins Outset as CTO

Jean-Olivier Racine is joining Outset Medical, the medtech company behind Tablo, a dialysis system that's FDA-cleared for use from the hospital to the home. 
Racine has more than two decades of experience in the technology industry. As the Head of Engineering and Science for Health AI at Amazon Web Services, he managed Amazon Comprehend Medical and Amazon HealthLake.  Before joining Amazon, Racine spent more than a decade in software engineering for companies such as the Toronto Stock Exchange (TMX), NexGen Ergonomics, and Canada's Department of National Defense. 
In this new role, Racine will oversee Outset's product technology strategy. "I was drawn to join Outset Medical because of the vast opportunity the dialysis industry presents, especially with regards to utilising technology and AI for the development of new care modalities" he said. "I look forward to using my expertise to build upon the incredible strides Outset has already made with Tablo, and to create new efficiencies for patients and providers as we continue to move towards a tech-enabled future."

Jack Nathan Health appoints Michael A. Pangia as Strategic Advisor

Canadian healthcare provider Jack Nathan Health has recruited Michael A. Pangia  to serve as a strategic advisor. Pangia previously served as President and Chief Executive Officer at Aviat Networks, and has held various executive leadership roles spanning sales, finance, services, and operations, while also serving as a key member of the Nortel Networks leadership team. 
In his role at Jack Nathan Health, Pangia will provide executive oversight on the company's strategic initiatives while working closely with the leadership team. His primary focus will be to support the company's expansion, and establishing new relationships to provide the company with more financial flexibility as it grows. 
Pangia stated: "I believe the Company has tremendous potential to be the leading player in the markets served, while continuing to expand its footprint and services. This is an inflection point for the company and I will do all that I can to deliver value to the Jack Nathan Health team and its shareholders."

Quantgene hires David Herrmann as Chief Commercial Officer

Germany-based biotechnology, cloud and AI company Quantgene has appointed David Herrmann as Chief Commercial Officer.  Herrmann previously served as the Global Head of Digital Solutions at Johnson & Johnson Medtech, as well as CEO of C-SATS, a Johnson & Johnson software company in the digital healthcare data and AI space. 
With this appointment Quantgene expands its leadership team, to help it on its mission to extend healthy human lifespan by a decade within a decade. 
"Quantgene is a company with a bold and inspiring mission, and is well positioned with its technology and partners to be a leader in the precision medicine space. I'm excited to be a part of building this future for doctors and patients" Herrmann said.