Pfizer's Benefits from Selling Animal Health Business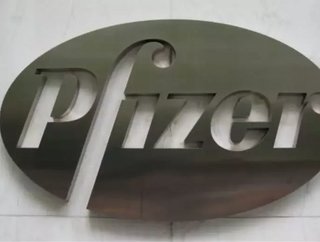 Written by Alyssa Clark Pfizers Benefits from Selling Animal Health Business Its not every day that a company can say that they have beaten or outsmar...
Written by Alyssa Clark
Pfizer's Benefits from Selling Animal Health Business
It's not every day that a company can say that they have beaten or outsmarted Wall Street— but after Pfizer's second-quarter numbers were tallied, it seems that they have done just that, if not more. The company was able to do so in a way that some may call unorthodox, some may call lucky or some may call just making the right decision at the right time.
A company built upon the world of pharmaceuticals and manufacturing drugs, Pfizer stands as the second-largest drugmaker generating continuous revenue that has caught the attention of some of the most important healthcare companies domestic and abroad. With such big shoes to fill, and so many consumers and patients to serve, it is no wonder why Pfizer's market seems to be ever-expanding as time continues to tick on.
Ironically, the benefit in the recent second-quarter numbers for Pfizer had nothing to do with drugs or any kind of pharmaceuticals, but it had everything to do with the company deciding to sell their animal health business. Not only did revenue improve with the loss of this part of Pfizer's empire, but the company ended up quadrupling their revenue— yes, that is a real thing.
More traditional to Pfizer's motive and business character, the biggest producer for this quarter was their cholesterol fighting drug Lipitor, as it was the seemingly most impressive drug in the U.S. for quite some time. It was the world's best selling drug for nearly a decade, until losing its exclusivity in the U.S. and parts of Europe last year which led to a quite substantial drop in its value. With its patent expiring, the company expected this kind of decrease in value, and is one of the reasons it decided to sell the animal business, in order to offset the minor loss while simultaneously insuring that there would be no gross financial loss in the end.
The recorded numbers of the drop came to be a once $13 billion drug, now stands as a $484 million drug which translates directly to a whopping 55 percent decrease. How did Pfizer manage to still quadruple their earnings, amiss this kind of let down?
Quick-thinking and keeping their eyes on the future seems to be the answer. By proactively thinking to sell the animal health business, Pfizer knew that the revenue from the sell would be able to counteract the impact of the expiring patents, thus creating a place in the market for them to maintain their face and stature. This New York-based company is expected, and I imagine will, maintain its full-year adjusted earnings outlook of $2.10 and $2.20 per share, with reasearchers averaging the projected amount to rest at about $2.16 per share.
About the Author
Alyssa Clark is the Editor of Healthcare Global