Philips acquires VitalHealth in further its Population Health technology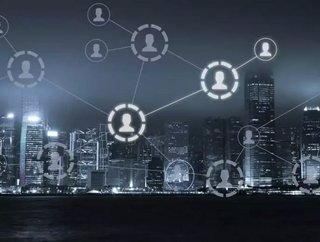 Royal Phillips has recently announced the acquisition of VitalHealth, which will enable the business to further develop cloud-based population health ma...
Royal Phillips has recently announced the acquisition of VitalHealth, which will enable the business to further develop cloud-based population health management solutions to support the delivery of exceptional, personalised patient care within regional care networks.
Developed by the Mayo Clinic in 2006, VitalHealth's products and services are now utilised by over 100 healthcare networks within Asia, the US and Europe. Headquartered in the Netherlands, the company aims to further develop solutions as care moves from the hospital to lower cost settings, such as the home, leading to an increased need for a holistic approach to be adopted.
"This acquisition complements our current offering in population health management, and supports our commitment to deliver integrated solutions for care providers and patients to improve people's health," commented Carla Kriwet, Chief Business Leader of the Connected Care & Health Informatics Businesses at Royal Philips.
"VitalHealth will help us deliver on that commitment by strengthening our offering for care coordination, outcome management and patient engagement."

Population health management will become a proactive approach to improve and reduce health costs, and will involve the aggregation of patient data across multiple health IT sources.
Additionally, smart analytics will be utilised to gain increased understanding surrounding the health needs of the population and the coordination of care within that population, providing engagement with each individual patient to improve both clinical and financial outcomes.
Related stories
"It will accelerate our mission to enable better health for millions of people around the world," added Laurens van der Tang, CEO of VitalHealth.
"Our digital health solutions are highly complementary to the ones that Philips provides. Together, we have the potential to become the undisputed global leader in population health management."
VitalHealth has a successful portfolio of telehealth applications to give patients the tools they need to play a more active role in their own care with the ability aggregate data from different information systems to provide quick insights into the total population. The combined portfolios will therefore support healthcare providers to identify and manage high-risk, high-cost patient populations.
Furthermore, VitalHealth's platform will strengthen Philips' HealthSuite digital platform, the company's digital enabler for the next generation of connected health solutions. 
The move will also complement its recent acquisition of US start-up Analytical Informatics, Inc., which will support the expansion of its Radiology Solutions.
"Integrating Analytical Informatics' software tools and applications into our current offerings will enable us to accelerate the delivery of next-generation technology, software and services, to bring the power of operational intelligence and decision support to radiology," commented Sham Sokka, General Manager of Radiology Solutions at Philips.
"We'll be in an even stronger position to provide our customers with a host of solutions and help them maximise opportunities to do more with less, while delivering patient-centric care."