PlanetWatch's technology offers clean air & health equality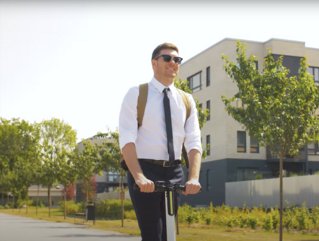 Claudio Parrinello, PlanetWatch CEO, uses blockchain technology to bring real-time data on clean air to customers concerned about air quality post-pandemic
High-tech environmental service PlanetWatch was not thrilled when the COVID-19 pandemic exploded in Europe. But, as a company pushing for better air quality across the world, they have used the past two years to amplify their message: clean air is a pressing global issue and, just because we can't see it, does not mean it's not there.
PlanetWatch decentralises and incentivises environmental monitoring by leveraging reliable yet affordable sensors writing data on the Algorand blockchain.
"We are the only company in the blockchain world to be a spinoff of CERN. PlanetWatch has a strong collaboration with CERN and other big scientific players worldwide," says CEO Claudio Parrinello.
CERN is the leading physics research centre in the world, based in Geneva, the birthplace of the World Wide Web. PlanetWatch is based just across the border in Saint-Genis-Pouilly, France, and has a global outlook that mirrors Parrinello's.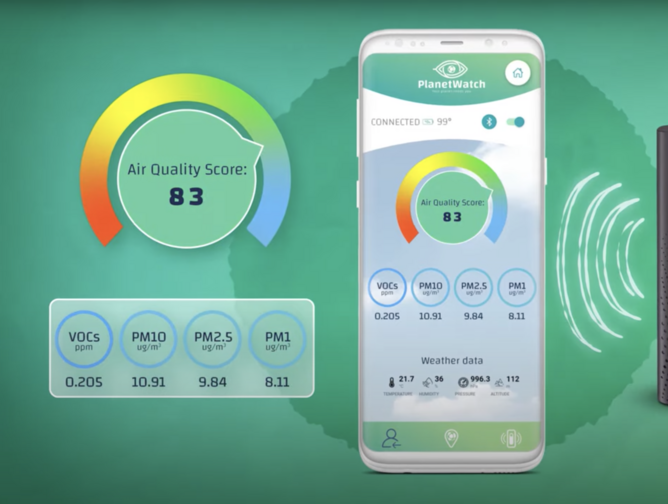 PlanetWatch's technology
Parrinello is a widely-travelled Italian national. He's been doing research in the United States as well as in the UK – at the University of Liverpool and the University of Edinburgh – after getting a PhD in theoretical physics from the Italian institution Scuola Normale Superiore. The one constant in Parrinello's life has been the taste for innovation, first on the science side, and later on, more on the technology and business side.
"I've always been trying to build bridges between industry and academia," he says. "I've been several things in my life. Until the end of the previous century, I was a researcher in theoretical physics. Then I moved to the Geneva region on the French side. I set up a consulting firm there at the beginning of the 2000s. Then I actually joined CERN with managerial appointments, and, eventually, I became the head of technology transfer.
In 2012, Parrinello co-founded his first tech startup, involving sensors and robotics. Later, he got interested in blockchain technologies, which led to PlanetWatch in 2020, where Parrinello was able to marry technology with his interest in air pollution.
PlanetWatch's air quality sensor data sits on an environmentally-friendly blockchain network that has a highly valued reputation for being carbon-neutral: Algorand. PlanetWatch decentralises reliable air quality monitoring and focuses on collecting only high quality data.
"To give the broader context, the World Health Organisation says that there are seven million premature deaths per year worldwide that are related to air pollution. This is impressive yet terrible. But then, when you learn that 90% of children worldwide are exposed to air that doesn't meet minimal WHO standards, then it's even worse."
Even before the COVID-19 pandemic drew a sharp focus on the air we breathe, air pollution was a critical issue. Since the onset of COVID-19, there are even more reasons to look into air pollution.
Yet health specialists claim that indoor air quality is even more important for human health than outdoor air quality for two reasons: firstly, because we spend most of our time indoors and secondly, because pollutants can stagnate indoors, particularly in areas with poor ventilation. To this end, PlanetWatch also provides sophisticated and certified indoor air quality monitoring.
"Once again, since the onset of the pandemic, what has emerged is that indoor air quality is really a proxy for COVID-19 and other viral infection risks," says Parrinello. "Because when we are indoors, the main means of contagion is via aerosol. These are very tiny droplets, which can carry viral matters and float in a poorly ventilated room for hours."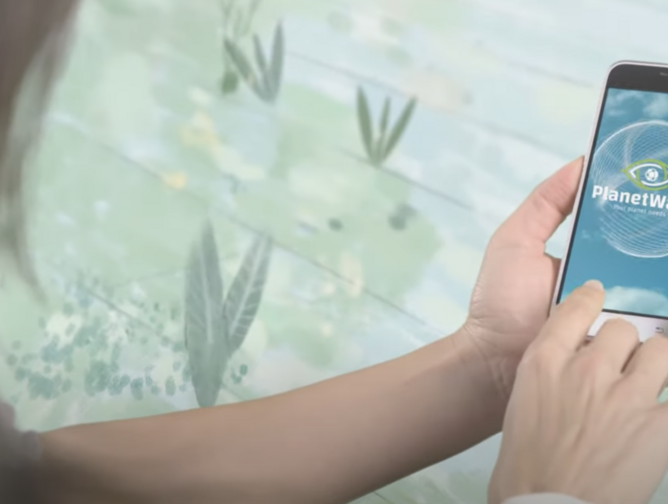 How air pollution impacts health inequality
Developing countries are labelled so because they have a lower economic output. In the strides being made to perform at a higher level or simply survive, clean air is often an afterthought.
"90% of those children worldwide impacted by air pollution are mostly living in developing countries," says Parrinello sadly. "That is well known because there are a number of drivers for air pollution, particularly indoors, with the use of cooking stoves and in-house wood combustion, which are big drivers of fine particulate matter and that is very harmful – although wooden stoves and outdoor fires are very widespread in developed countries, as well."
In some developing countries, there is really no alternative answer just yet.
"Indoors, typically we're monitoring particulates, CO2 and something called VOC: volatile organic compounds," explains Parrinello.
CO2 indoors is mostly related to the presence of people. When customers use a PlanetWatch sensor, they are often shocked to discover that after watching television with their children for two hours, the CO2 in the room has shot up.
PlanetWatch leverages many sensors for indoor or outdoor use, or even mobile monitoring, which can tell customers more about the quality of air they breathe.
Air pollution and climate change
Another global issue besides the COVID-19 pandemic is the threat of climate change, which is also related to air pollution, as there are some air pollutants that are also greenhouse gas sources.
"The most obvious one is CO2, but there are others such as methane and ozone; ground level ozone is relevant in that respect," says Parrinello. "So the two issues are tightly related. But again, it's also a matter of long]-term versus short-term. I mean, climate change is a huge challenge, but it is also important to focus on pollutants that can harm public health today, regardless of climate change."
So, what can we all do to help create a clean environment with top quality air and health equality?
"The first important thing to me is raising awareness that this is an issue so everybody can take action, thanks to initiatives such as PlanetWatch, which is truly a citizen science initiative," says Parrinello proudly. "This means that everybody can contribute to generate scientifically relevant data, by using approved sensors and streaming their data to us."
PlanetWatch wants to raise awareness and continue to provide ways for people to operate their plug and play devices.
"By looking into what happens to an air quality sensor when you are exposed to a situation that is a part of your lifestyle, you can really understand whether it makes sense to modify your lifestyle to improve the quality of the air that you and your family are breathing."
PlanetWatch hopes to collect data on the air we breathe to be able to educate the public and pass important information onto people who can help to uplift air quality.