Polio outbreak in northeast Syria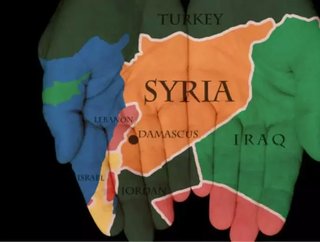 Written by Alyssa Clark As if an outbreak of Polio wasnt alarming enough, the U.N. Childrens Fund reports that half a million children living in Syria...
Written by Alyssa Clark
As if an outbreak of Polio wasn't alarming enough, the U.N. Children's Fund reports that half a million children living in Syria today have not been vaccinated against polio, or other crippling diseases like measles, mumps and rubella because of its ongoing civil war.
On Tuesday, the World Health Organization confirmed that there has officially been an outbreak of Polio in the children native to the northeastern part of Syria. Since Syria's civil war has caused vaccination rates to tremendously fall, the public and other country's public health offices fear the disease spreading across the continent through children especially.
Spreading rabidly in children under five, Polio is caused by a virus that can be obtained by eating or drinking contaminated food and water. In Syria's less-than-sanitary conditions, it is no surprise that the disease is spreading like wildfire through the refugee camps in neighboring countries. In the Deir al-Zor province which borders Iraq, 22 children were reported as paralyzed as of October 17th. The World Health Organization's regional library in Tunis has been able to isolate the strand of the polio virus in samples gathered from affected victims, with the other 12 samples expected to have results within the next few days.
"Out of those 22 being investigated, 10 are now confirmed to be due to polio virus," Oliver Rosenbauer, spokesman of the WHO polio eradication programme, told a news briefing in Geneva. Rosenbauer continues on in saying, "Most victims are under two years old and are believed never to have been vaccinated or to have received only a single dose of the oral vaccine instead of the three which ensure protection from polio", he said.
This is Syria's first reported Polio outbreak since 1999, with Roseanbauer telling Reuters, ""Immunizations have started in that area". With the Syrian civil war trying to remove president Bashar al-Assad, the city of Deir al-Zor is partly controlled by the government and partly controlled by the rebel forces. Around 65,000 children under the age of five live in the Deir al-Zor province, and are deemed extremely vulnerable to being infected with the disease seeing how they are not receiving proper medical treatment and are not living in sanitary conditions.
Executive director of UNICEF Anthony Lake held "businesslike and encouraging" meetings with the Syrian Prime Minister Wael al-Halqi as well as other important senior officials to discuss the outbreak's immediate threat to Syrian public health and children's health. Lake demanded that 500,000 Syrian children be vaccinated against Polio and the other infectious diseases which were named earlier.
"With cases of polio now emerging in Syria for the first time since 1999, reaching every child with polio and other vaccinations is not only an urgent and critical priority for Syria but for the whole world," Lake said in a statement at the end of his previously unannounced two-day visit to Damascus.
With large numbers of Syrians fleeing the country from its ongoing civil war, other countries are worried about this highly-communicable disease being spread into neighboring territories.
"Of course this is a communicable disease. With population movements it can travel to other areas. So the risk is high of(its) spread across the region," Rosenbauer said.
About the Author
Alyssa Clark is the Editor of Healthcare Global