Post-Surgical Cardiac Patients Helped By Popular mHealth Bracelets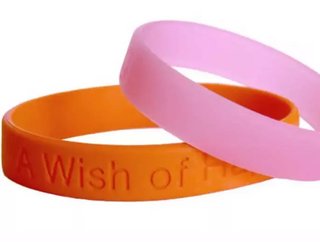 Written by Alyssa Clark The ever-popular self-help bracelets that sprung up from the Lance Armstrong "Livestrong" days are back and workin...
Written by Alyssa Clark
The ever-popular self-help bracelets that sprung up from the Lance Armstrong "Livestrong" days are back and working in ways better than ever before. No longer just a tool for athletes or athletic trainees, these bands are making their way into the world of patient recovery as well.
The Mayo Clinic recently conducted a new study which shows the $99 mHealth tracker could be the most useful and cost-effective tool to monitor activity levels of elderly, cardiac patients. This study was published in the Annals of Thoracic Surgery, and is widely supported by industry personnel as it gains momentum for implementation throughout the healthcare industry.  Study results show that more active patients recovering from surgery will be more likely to be sent home rather than to an expensive nursing home or rehabilitation facility.
Providers are able to review the results of the trackers from their provider-viewable only dashboard; this way records of huge factors like loss of strength, mobility  and functional capacity can be kept up to date and within immediate reach of those healthcare providers responsible for each respective patients' growth and progress.
We tested the hypothesis that wireless accelerometry could be used to measure mobility during hospital recovery after cardiac surgery," the study's physician explains.  "Wireless monitoring of mobility after major surgery was easy and practical. There was a significant relationship between the number of steps taken in the early recovery period, length of stay, and dismissal disposition."
A connection was found, out of the 149 patients surveyed in the study, that there was a direct correlation between the level of post-discharge health and the patient's level of mobility after surgery. An example of this was found when excerpted from the study, demonstrating how a patient who required more, long-term follow-up care taking around 100 steps after discharge and a patient who went directly home after their recovery period taking around an average of 675 steps.
"Although it is obvious that patients who recover mobility sooner are likely to have better outcomes, it is critical in the face of changing demographics and financial rules that we measure functional measures of recovery for individuals and populations," the researcher said. "Functional status and variables such as mobility will impact discharge disposition, patient satisfaction, social support required, falls, hospital readmission, and ultimately health care costs."
Studies predict that these kinds of clinical analytics will become a popular go-to in the healthcare field, with such high numbers of patient success and the easy comfort of the health-monitoring bracelets.
"This type of technology and the data it makes available have tremendous potential. The ability to describe population norms for mobility recovery has implications for individual patients and care process improvement. Once we know the expected mobility, we can early identify pending recovery failure and triggers for interventions. Similarly, the care of populations can be impacted. If we change a plan of care, acquiring mobility data for populations of patients allows us to determine whether the population norms for recovery are altered. Such technology also increases the ease with which data are acquired".
About the Author
Alyssa Clark is the Editor of Healthcare Global