Premier European health website attempts to go global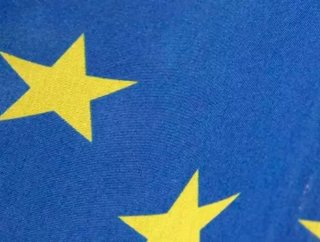 EPG Health Media is the most subscribed-to pan-European health website for doctors and health practitioners. Launching in 2000, it delivered drug data...
EPG Health Media is the most subscribed-to pan-European health website for doctors and health practitioners. Launching in 2000, it delivered drug data and medical information to professionals in the medical sector. During its inception, the core of its service offering was a software application – known simply as EPG – which had 5,000 pages of free-to-access information.
EPG Health Media was the first ever pan-European digital drug data provider and it has been officially approved by the European Medical Association. It core service is now operating as EPG Online, following the launch of its website in 2002. It now boasts over 110,000 pages of data and information and reaches over 320,000 doctors and physicians across Europe. After reaching this impressive milestone of content, reach and age, on the 10 October EPG Health Media re-launched a refreshed EPG Online.
"Although our service has grown over the past 10 years, one of the things that didn't change is our website," explains Chris Cooper, the Managing Director of EPG Health Media. "Our site has grown to have over 110,000 pages of content, which is more than the Encyclopaedia Britannica, but our navigation hadn't, so we knew we had to change it to make it easier for doctors to engage with the content."
"What we've done is taken all the content from our original site and divided it into 50 disease topic 'homepages', so when a physician visits they can pick their topic and look at content specific to their area of expertise," Cooper emphasises.
According to EPG Health Media, the new version of the online service will act as a 'content aggregator', finding and presenting a range of clinical and medical information within one area. Each of the 50 health topic areas will feature all the latest in drug news, information and guidelines, clinical trial results, disease knowledge, educational content and journal abstracts. They will also bring together the latest multi-media resources, social media discussions and smartphone apps.
EPG Health Media describes its modern and fresh website as having an "intuitive navigational structure." It has utilised the 'two clicks' theory, meaning users are never more than two clicks away from finding the information they require.
Following the launch, EPG Health Media is expecting its number of users to increase. The company is also looking at making the service compatible with the most up-to-date technology portals; in 2010 it commissioned testing of a beta version of EPG Mobile – a mobile and cell phone friendly outlet which is due to launch in December 2011.
Although EPG Health Media is currently a European service, there are also plans to expand its scope and it has planned a 2012 launch of EPG Asia – a version of EPG Online which will be tailored to suit the emerging market of Asia.
With ambitious plans for the future and boasting a client list including some of the world's top pharmaceutical companies – Bayer, Pfizer, Merck and Novartis to name just a few – there is no doubt EPG Health Media will continue to be the premier online information portal for healthcare professionals across Europe, and across the world too.
Our magazine is now available on the iPad. Click here to download it.