Proton therapy school launches offering virtual training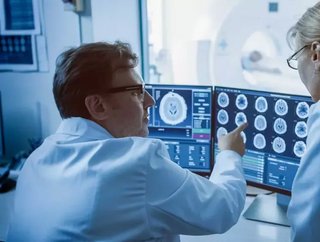 The New York medical centre will train clinicians round the world...
The New York Proton Center (NYPC) has become the first institution to offer a comprehensive Proton Therapy School for training clinicians around the world to deliver modern pencil beam-scanning proton therapy. 
Proton beam therapy is an advanced form of radiotherapy that uses radiation treatment delivered by accelerated proton beams instead of X-rays. This method delivers less radiation to healthy parts of the body - a proton beam delivers some radiation to healthy tissue when it treats a tumour, but very little reaches beyond the edge of the tumour. 
NYPC opened in 2019, launched by a consortium of academic medical centers including Memorial Sloan Kettering Cancer Center, Montefiore Health System and Mount Sinai Health System. It was the first of its kind in the state of New York, providing treatment for children, people with head and neck tumours and others requiring very precise forms of treatment. 
Now it's become the first-of-its-kind educational centre for proton therapy, delivering lectures by clinical experts and in-depth discussions on patient case studies. This is allowing members of the NYPC clinical team to share their insights on using the latest proton therapy technology.
The training programs are being delivered virtually due to the COVID-19 pandemic. Additionally NYPC is developing individual curriculums for new and existing proton therapy centres both in the US and around the world, who will receive training in the next few months. 
The programme is sponsored by Varian Medical Systems, a medical technology provider that supplied the state-of-the-art ProBeam® proton therapy system in use at the NYPC. 
 "Proton therapy has proven highly effective in improving outcomes and reducing toxicities for many cancers based on decades of successful treatment and research, yet it is still a relatively new field in which specialty training and technical knowledge are critically needed" said Dr. Charles Simone, Chief Medical Officer of NYPC and Fellow of the American College of Radiation Oncology.
"Our highly experienced team has developed a comprehensive breadth of educational tools, observerships and training programs for physicians, physicists, dosimetrists, therapists and administrators. We look forward to sharing more of what we have learned with others as proton therapy becomes more widely available."