Q-Centrix & Realyze Intelligence use of automation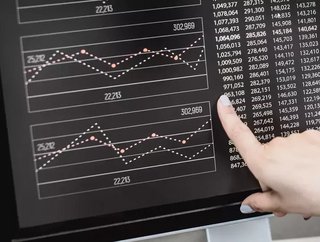 Realyze Intelligence and Q-Centrix have partnered up to use AI and NLP to advance clinical data collection
Q-Centrix, a provider of clinical data management solutions to hospitals, has begun a partnership with AI company Realyze Intelligence. Using natural language processing (NLP), Realyze Intelligence can support Q-Centrix to capture unstructured clinical data and support patients with heart conditions and cancer.
Q-Centrix was founded in 2014, is headquartered in Chicago and has hit sales of US$72mn. The company created the healthcare industry's first Enterprise Clinical Data Management (eCDM™) platform and provides hospitals with secure clinical data surrounding cardiology, oncology, trauma and real-world data.
Founded in 2020 and headquartered in Pittsburgh, Realyze Intelligence allows healthcare organisations to clinically understand patients and their needs. Founders Aaron Brauser and Gilan El Saadawi wanted to use the latest AI technology to make a clinical knowledgebase.
Using AI to analyse clinical data
The partnership will combine AI and machine learning to Q-Centrix's Enterprise Clinical Data Management (eCDM) platform. 
The eCDM uses clinical expertise and analytics to curate, manage and analyse clinical data in health care systems covering:
Oncology

Cardiology

Surgical 
The NLP used by Realyze Intelligence 'Will act as a translation layer that consumes data from Q-Centrix's proprietary models to identify clinical information in unstructured fields. The result will be a complete clinical model of a patient to determine meaning, precedent and clinical implications.'
Providing clinical data to improve the lives of patients 
Q-Centrix has been investing in data automation for several years - testing the capabilities with other leading partners in the space. 
As a result, the company recognised that the optimal solution would include an AI / NLP based software provider, allowing Q-Centrix to build its own proprietary algorithms on top of that base.
"Because of our scale - now working with more than 1,200 facilities - and the breadth of our data, we are excited to partner with Realyze and lead the industry in this exciting transformation", said Brian Foy, Chief Product Officer at Q-Centrix. "As the value of clinical data exponentially grows, we will continue to meaningfully enhance our refined, proprietary process to curate high-quality clinical data using innovative technology (automation and software) and our clinical experts."
According to Realyze, a significant amount of rich clinical information remains untapped as unstructured data in physicians' notes, requiring extraction by clinical experts.
"Our goal is to not only provide a solution that improves both the capability and efficiency of extraction for hospitals and health systems but also to improve patient understanding leading to better care", said Aaron Brauser, President and Chief Executive Officer of Realyze. "Overall, this partnership combines the expertise and technology of both companies to streamline how clinical data translates to patient outcomes."
Q-Centrix will begin by applying Realyze's technology within cardiology and oncology and the partnership will grow from there.