Rackspace survey finds rise in AI use for predictive models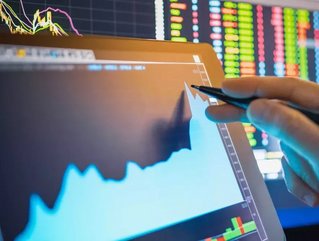 The Rackspace study reveals that healthcare IT leaders are using AI and ML for predictive modelling as well as to predict business performance and risk...
Research by global multicloud computing company Rackspace Technologies has found that artificial intelligence (AI) and machine learning (ML) have emerged as key technologies during the pandemic, particularly to help healthcare providers improve predictive models. 
Rackspace surveyed 1,870 IT leaders in a range of sectors including manufacturing, finance, retail, government and healthcare, across the Americas, Europe, Asia and the Middle East. Respondents were asked about AI and machine learning usage within their organisation, along with benefits, impacts and what future plans they have. 
Among the findings, a third (32%) of healthcare IT professionals said they plan to use AI/ML for data analytics, to predict risk (27%), and to to predict business performance (27%). 
Jeff DeVerter, Rackspace Technologies CTO, says that COVID-19 has demonstrated the benefits of these technologies to improve predictions in the healthcare sector. "Healthcare is one of the industries which is seeing real benefits today" he says. "AI/ML is being used extensively to create COVID-19 infection models, as well as in care facilities in helping to optimise logistics through predictive models on which they need specific medical equipment or supplies." 
Around a third of respondents also said they will use AI/ML for resource optimisation (28%) and for embedded systems (27%). "There is so much repetitive work within healthcare organisations which makes that industry particularly ripe for AI/ML to not only create needed efficiencies but also to increase the quality of care" DeVerter explains. "Reading x-rays, diagnosis, scheduling, and predicting illness recurrence are just a few of the areas where we will see incredible advances though AI/ML."
The survey also looked at challenges to adoption, finding that barriers directly related to strategic issues like data security, identifying appropriate business cases, and a lack of confidence in data quality were the most typical problems across all levels of digital maturity. 
"One of the largest barriers to any organisation in any industry with AI/ML is the quality of the data which is analysed by the models" DeVerter adds. "If the integrity of the data and the people workflows aren't trusted and of a high quality – the models will give false data. Healthcare organisations need to begin the process of data modernisation now to be able to utilize AI/ML tomorrow." 
Read the full report by visiting Rackspace: Tackling AI and Machine Learning's Biggest Barrier