ReWalk Robotics signs new agreement with Harmonie Médical Service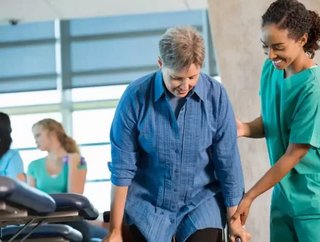 ReWalk Robotics Ltd has recently signed an agreement with French company Harmonie Médical Service (HMS) to enable the distribution of the exoskeleton s...
ReWalk Robotics Ltd has recently signed an agreement with French company Harmonie Médical Service (HMS) to enable the distribution of the exoskeleton systems for individuals with spinal cord injuries (SCI), paraplegia or incomplete paralysis of the legs within France.
ReWalk Robotics are responsible for the design and development of exoskeletons which allow wheelchair-bound individuals with mobility impairments or other medical conditions to stand and walk again. It is also the first exoskeleton to receive FDA clearance for personal and rehabilitation use within the US. 
HMS on the other hand is one of the largest medical device providers in France. The company will be distributing ReWalk's Personal systems for use in the home and community, and ReWalk Rehabilitation in clinical rehabilitation settings of providers working with individuals with SCI.
With headquarters in the US, Israel and Germany, ReWalk's robotic exoskeletons improve the quality of life for individuals with lower limb disability through these technologies.
"The partnership with HMS provides an ideal structure to allow paralyzed individuals throughout France the ability to walk again," said Jodi Gricci, Chief Commercial Officer of ReWalk Robotics.
"As the product is now available for everyday use at home and in the community, HMS provides the resources, support structure and quality as a leading provider of products for injured individuals."
Related Stories
Established in 1789, HMS offers a wide range of products, including disability and mobility, medical equipment, comfort items, technical aids for home care, community health facilities,orthopaedics, physiotherapy and management vehicles. The distribution agreement with ReWalk will therefore apply to all of the HMS offices across France.
"Our partnership with ReWalk is a real opportunity for HMS," said Sébastien Chamereau, Head of Disability Activity for Harmonie Médical Service. "We have been working for 30 years in the medical materials domain with people who have lost their mobility. We have always looked for innovative technologies in this domain, especially with the arrival of the first stand-up wheelchairs and, later, intelligent control systems.
"Our goal is to provide maximum autonomy to our customers in their everyday lives. The ReWalk 6.0 offers new medical and social opportunities to individuals with spinal cord injury."
Additionally, the company has also developed a soft suit exoskeleton for stroke patients. Called Restore, the exoskeleton will improve patients' quality of life and current mobility issues, and is set for release in 2018.
Built in collaboration with the Wyss Institute, CEO Larry Jasinski explained: "We are eager to begin clinical studies and pursue regulatory approvals so that these systems can be provided to millions of patients who can benefit from access to the device." With three million stroke survivors with lower limb disability situated in the US, the company is sure to gain ground in this space.