Rollout of new NHS non-emergency line '111' is delayed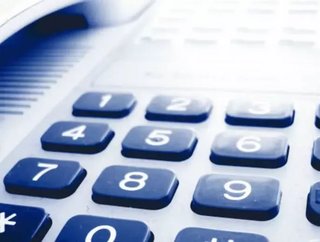 The launch of 111, the UKs National Health Services (NHS) new non-emergency phone number, has been delayed by six months. 111 was due to go live in Apr...
The launch of 111, the UK's National Health Service's (NHS) new non-emergency phone number, has been delayed by six months.
111 was due to go live in April 2013, and it has been designed as an alternative to the 999 emergency number, specifically for patients with non-life threatening symptoms.
However, the Department of Health (DoH) in the UK has confirmed the rollout has been postponed to October next year, to give areas more time to prepare for the service.
The move has been praised by the British Medical Association (BMA), who were concerned things were moving too quickly and could have had an impact on patient care.
To read the latest edition of Healthcare Global, click here
The Chairman of the BMA, Dr Laurence Buckman, said: "The decision to delay implementation of NHS 111 by up to six months in areas where more developmental work is still needed is a welcome one.
"We have been pressing the Secretary of State to allow a delay for some time.
"The principle behind NHS 111 - making patient access to urgent NHS services easier - is a good one," he affirmed.
"Unfortunately, the speed of the rollout was putting this at risk.
"Hopefully now there will be sufficient time to ensure local clinicians are properly involved so services can be designed that will be safe, reliable and genuinely benefit patients."
However, the areas that have already introduced the service will be able to continue operating it.
If a patient calls the 111 number, the operator will be able to one of three of four things; call an ambulance, transfer the caller to a nurse, put them through to a pharmacist or dentist or book them an out-of-hours doctor's appointment.
The operators of the 111 line will be trained just as the 999 operators are in the UK, and the service will eventually replace the NHS Direct helpline facility.
Commenting on the decision to delay the launch, Health Minister, Simon Burns said: "NHS 111 is being introduced to make it easier for people to get the health care advice they need or to get to the right health care service, first time.
"It is essential that local groups of GPs are engaged in the implementation of this new service to ensure that NHS 111 fits within a comprehensive local 24/7 urgent health system, that meets patient needs.
"After listening to local CCGs (Clinical Commissioning Groups) and other stakeholders we have agreed to offer, for those areas that need it, an extension of up to six months to the completion date for the national rollout of NHS 111."
The Healthcare Global magazine is now available on the iPad. Click here to download it.