RwHealth: supporting the NHS with AI and data science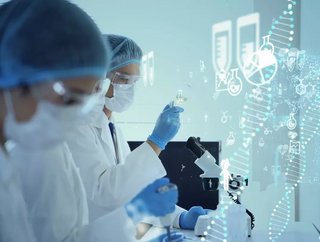 RwHealth's founder Orlando Agrippa tells us about supporting the NHS with artificial intelligence and data science.
 Software firm RwHealth is a leading provider of AI solutions to the UK's National Health Service (NHS). Formerly called Draper & Dash, the company combines data science, technology and predictive analytics to provide insights to clinicians, particularly to support patients who might be suitable for clinical trials aimed at treating rare diseases, such as sickle cell anaemia.
We caught up with RwHealth's founder Orlando Agrippa to find out more about their work and how they are supporting the NHS. 
What led you to create RWHealth?  
RwHealth was founded to support health systems and ultimately patients, by accelerating access to data-driven solutions to support clinical care and clinical research. Improving outcomes and access to care for patients through clinical care technology and clinical research is our mission.
 
What key challenges does the NHS face that RWHealth, and more broadly artificial intelligence, is able to help with?  
The NHS has a 5.3 million patient challenge which means extreme spending on treatment and timely access to care for patients. This is compounded by a challenging clinical delivery resource base - we don't have enough clinicians and many of the great frontline workers are now feeling tired, with some experiencing burnout. 
Artificial intelligence, data science and machine learning are now key parts of how care is delivered, from helping clinicians to process millions of records to redesigning and optimising patient pathways, and accelerating time to diagnosis for patients with rare and orphan diseases 
At a more basic level, a branch of AI can help with predicting demand and modelling capacity to accelerate time to care for cancer patients and others.
 
How did the pandemic impact what RWHealth does?
Vaccines have been tested and deployed to billions in under a year, and this enhanced our belief that things in clinical care and research don't need to take forever to be done. The impact for us has been being able to accelerate our own technology and data strategy to support clinician and research teams at pace and scale.
 
You have worked in the US and Australia. What differences are there between the health systems in these countries, and the UK's? 
Patients are patients in all countries. All patients want better outcomes and better access irrespective of whether its self-pay or government-funded. I spent time in the Hangzhou health system in China, one might think this is very different however it left me with the same understanding – it has and should always be about the patients.