Scientists edge closer to malaria vaccine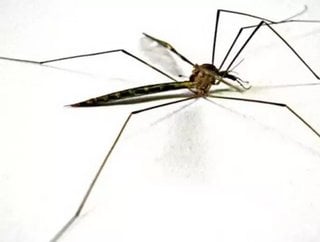 Written By:Abbie Smith Scientists working on a vaccine for malaria are closer to finding a result that could revolutionise the fight against the illnes...
Written By: Abbie Smith
Scientists working on a vaccine for malaria are closer to finding a result that could revolutionise the fight against the illness.
The disease, which mainly affects young children, claims 750,000 lives a year and there are currently no vaccinations available for it.
READ MORE FROM THE WDM CONTENT NETWORK:
To read the latest edition of Exec Digital click here
Honey could help to fight superbugs 
Super foods: The truth
New cancer drug to be tested by patients
Experts who have developed the potential vaccine believe that they could cut that figure by a third, and they are hoping that if given the go ahead, the vaccine could be in use by 2015.
The vaccine, which is being referred to as RTS, is currently being tested and is in phase 3 of its trial, where scientists are looking into its effectiveness.
Professor David Schellenberg, of the London School of Hygiene and Tropical Medicine (LSHTM), said the vaccine could "revolutionise malaria control."
He says that the treatment "could have an absolutely massive effect", as he estimates that it could be used in anywhere between 30-50 percent of patients.
"I think it's unlikely to be much more than that, but when you have a disease that's causing hundreds of millions of episodes, even a one-third reduction in this would be seriously useful."
Although the initial findings have shown promising results, Professor Schellenberg has warned that there is still a lack of "robust information" on the possible vaccine and its ability to reduce the number of people contracting malaria or reduce the number of deaths from malaria.
Once the testing of the vaccine is complete, the information will be submitted to a health regulator who will decide whether or not to issue a licence for its production.
Malaria is a tropical disease which is commonly spread by mosquitoes that are already infected with the malaria parasite.
If bitten by an infected mosquito, the parasite is injected to someone's blood. It can only take one bite to become infected with malaria, and although all types of malaria are dangerous, the most serious is the falciparum parasite.
Symptoms of malaria can show eight days after being bitten, although there have been cases where the parasite has been dormant in the body for up to a year before any symptoms have developed.
Common indicators of malaria include a high temperature, fever, headache, muscle pains and generally feeling unwell.