Seamless Wi-Fi connectivity is enhancing the patient experience
By Matt O'Donovan, founder and CEO of WiFi SPARK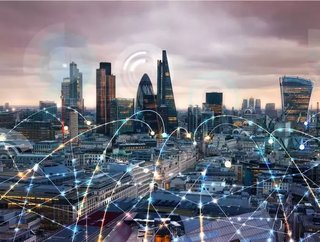 In under a week's time the NHS will mark its 70th birthday; celebrating the world-first national healthcare service which brought accessible General P...
In under a week's time the NHS will mark its 70th birthday; celebrating the world-first national healthcare service which brought accessible General Practices, hospitals and community care to the British public.
NHS Trusts have made incredible strides for the patient experience as they deliver high-quality care in a safe environment. However, as well as ground breaking healthcare, today's Trusts should also focus on creating a digital setting which is in line with patients' expectations. Innovative, state-of-the-art Wi-Fi is the key to ensuring patients have the best hospital experience.
The NHS Digital Mandate confirms that digital technology is central to plans for an enhanced patient experience and Clinical Commissioning Groups (CCGs) and Trusts are working towards the 2019 deadline for free Wi-Fi implementation across the whole NHS estate. In this crucial latter phase of the roll-out, the remaining hospitals and secondary care providers might seek more agile, cost-effective service providers who can implement superior Wi-Fi solutions swiftly and efficiently. Furthermore, a Wi-Fi provider which can offer bespoke digital solutions will enable Trusts to maximise their patient engagement.
Healthcare venues help a variety of patients of all ages and abilities, and naturally a Trust's WiFi provider should be flexible and scalable to the requirements of different users. Installing a solution which is user-friendly, can support the high volume of patient, guest and staff users and provide thorough content filtering should be the basic requirements.
In addition, patients want the ability to communicate easily with loved ones, stream entertainment services such as TV, films and audiobooks, access social media sites, apps and general information online. Trusts need to go beyond an internet connection to meet patient expectations and offer a seamless solution which bridges the gap between hospital and home.
See also
A fully-branded Wi-Fi solution will connect patients and guests to a unique User Experience when they login. The User Experience functions as a personalised Trust portal to all the information and services patients may want to make their stay easier, from checking into appointments, navigating around the hospital and even ordering meals.
Staying connected brings great emotional benefits and mental stimulation for patients. Wi-Fi-enabled messaging services and social media gives patients a vital link to friends and family outside of the hospital and has a significant impact on aiding recovery times. Equally, this connection keeps loved ones informed on a patient's progress and means users can simply keep up with daily life, whether that is remote working or studying.
A Wi-Fi solution which supports patients streaming programmes and films directly to their device not only provides amusement but means patients do not have to rely on ward televisions which increases their independence. For young visitors this entertainment access can be particularly valuable: they can enjoy the escapism of a great TV series and discuss the latest episode with friends.
Often patients feel as though their health is out of their control. By investing in an optimised digital experience, Trusts can return some of that control to patients, empowering them which also benefits staff members by freeing up their time.
Wi-Fi provides much more than connectivity. Trusts can harness the power of intelligent analytics to build a more holistic view of the patient profile and better understand how to meet expectations. A fully-managed Wi-Fi solution provides constructive insight on how users are engaging with the Wi-Fi, from the devices used, to the number of sessions and bandwidth usage as well as more sophisticated analytics such as location or survey results. Trusts can make the most of this data to pinpoint which aspects of the patient experience need improvement. 
The evolution of NHS Trusts and patient care is inseparable from digital technology. Today's patients can benefit from the latest Wi-Fi connectivity and stay connected at all times, whether it is a check-up or longer hospital stay. Patients do not want to feel like patients, they want the choice to find information themselves, to easily communicate with loved ones and relax with their favourite audiobook or TV programme. Trusts should look towards agile SMEs to deliver a unique, digital experience and create a hospital environment which enables patients to feel empowered.