Siemens Healthineers adds Mentice VIST to robotic PCI system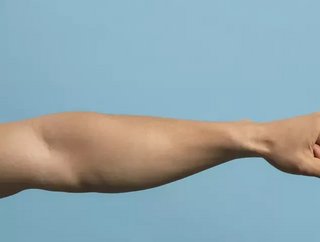 Mentice & Siemens Healthineers have together declared Virtual Patient simulators will be incorporated in the sale of CorPath GRX robotic systems in China
Siemens Healthineers has announced that it will include Mentice VIST ® simulators, within its Corindus CorPath GRX Robotic PCI system in China.
Medical technology company Siemens Healthineers has an estimated five million patients worldwide. Founded in 2015 and headquartered in Erlangen, Germany, Siemens Healthineers has a revenue of €14bn.
Medical simulation solution company Mentice was founded in 1998 and is headquartered in Gothenburg, Sweden. 
Building a patient-free training environment 
The Mentice Virtual Patient integration into the Siemens Healthineers CorPath GRX Robotic surgery system will produce a patient-free training environment, where interventional specialists can build their procedural skills, as they grow into robotic-assisted vascular interventions. 
Over the past year, the two companies have conducted training sessions of robotic assisted intervention procedures, under simulation, to interventional specialists from not only cardiology but vascular surgery.
CorPath GRX assists interventional specialists in complex PCI, to eliminate radiation exposure for primary operators during healthcare procedures. This move will advance procedural outcomes and patient experience.
Using robotics to improve efficiency
The joining of Mentice VIST ® Virtual Patient and CorPath GRX for the Chinese market will open new opportunities for clinical teams to:
Improve their overall performance

Drive operational efficiency

Help support patient outcomes
"The VIST® Virtual Patient provides an immersive, high-fidelity, data driven based continuous skill improvement environment accessible right from the CorPath GRX system making this integration the most sophisticated options in the field of endovascular skills acquisition and robotic surgery in the market today", said Göran Malmberg, CEO and Group President of Mentice. "We look forward to rolling out this programme and supporting SHS CN activities and their customers Robotic initiatives over the coming years."