Siemens: smart finance to help medical technology growth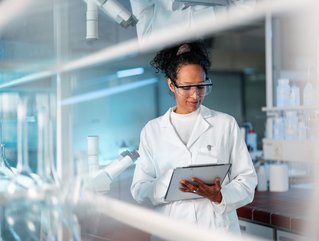 Medical technologies
Penny Pinnock, Business Development Manager at Siemens Financial Services UK, discusses how adopting digital technology can support the healthcare sector
Siemens Financial Services (SFS) has opened an Insight Paper 'Digital Transformation in Healthcare', which focuses on the need for investment in key medical technologies that will enable the digitalisation of global healthcare systems.
Medical technologies market
According to the report, the medical technologies' market will continue to grow. The fastest growing areas are:
Al in Diagnostics 32.5% CAGR
Telemedicine 22.9%
Smart Hospitals 19.3%
Smart Hospitals will reach a value of US$239.6bn from their current US$58.6bn market share, while telemedicine is expected to achieve US$392.2bn from its current US$75.3bn.
The 'Digital Transformation in Healthcare' report examines how smart finance for healthcare technology vendors and healthcare providers alike can build an 'affordable and financially sustainable approach to acquiring digital and AI-driven technology'.
The report outlines three core areas where smart finance can make investment possible:
Equipment and technology replacements and upgrades
New technology acquisitions
Smarter building transformations
Digital technology in healthcare
"The advantages of adopting digital technology are well known to healthcare businesses," says Penny Pinnock, Business Development Manager at Siemens Financial Services UK. "Whether it's replacing or upgrading ageing equipment to enhance diagnostic capabilities, or digitising the technology in infrastructure and buildings to drive down energy costs and emissions. By establishing a cohesive and consistent 'digital thread' throughout your organisation, you can ensure your system is aligned in its digital capabilities all the way along the patient pathway. Once this is established you will be able to reap the rewards of significant outcome improvements, clinical effectiveness, and cost reductions.
"Yet in reality, there are significant barriers to investing, with cost ranking as the main one. Fortunately, specialist financiers can offer expert guidance and can make purchasing technology cash-flow friendly, offering a way around limited capital budgets so providers can achieve the best possible care and outcomes for patients."